Tags:

almonds, at home, berries, blueberries, brazil, calories, cashews, cherries, cooking, cookout, cranberries, dried fruit, easy, Easy Party Recipe, Easy Party Side, Ferris Nuts, fiber, fruit, healthy snacks, homemade, homemmade, how to, make your own, nuts, peanut, peanuts, pecan, pecans, salad, shopping, snacks, vitamin c, walnuts, whole grain, Whole30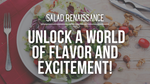 Welcome to the world of vibrant salads that are anything but boring! At Ferris, we believe that a salad should be a delightful and nourishing experience, bursting with flavors and textures. Are you tired of lackluster salads that leave you craving for more? Look no further, because at Ferris, we believe that salads should be a delightful and nourishing experience, bursting with flavors, textures, and endless possibilities. In this blog post, we invite you to embark on a journey of creating healthier and better salads by incorporating our premium dried cranberries, walnuts, and sliced almonds. Get ready to elevate your...
---
Our Brazil Cerrado, which we call by the more generic name "Santos," is sourced through our friends at Ally Coffee, who have named this particular selection Paubrasil. Paubrasil is named for Brazil's national tree and exemplifies the consistent quality created by Brazil's seasoned farmers, who use all available technologies to advance production by growing coffees that offer balanced, smooth profiles, despite changing environmental conditions. About the Region Cerrado Mineiro is an ideal coffee-growing region in Brazil. Situated in high-altitude at nearly 800-1300 masl and flat terrain. This mild climate lets coffee cherries ripen consistently. Since the 1960's, after much work re-working...
---
Tags:

brazil, coffee, coffee roaster, farmers, Ferris Coffee, Ferris Nuts, grand rapids, origin, roasting, single origin, sourcing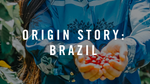 One third of all coffee in the world comes from Brazil. Of the 130 million bags of coffee produced every year, Brazil is responsible for 50-60 million of that total. It's a nation home to the Amazon, eccentric fútbol fans, the famous Carnival celebrations, and gorgeous miles of beaches. People travel from around the globe to soak up the culture and sun from South America's largest country and it's been a powerhouse in the coffee industry for the last 150 years.  The coffee-growing regions are mostly in the south east like Sāo Paulo, Minas Gerais, Espírito Santo, Bahia, Rondônia, and...