Tags:

cafe, coffee, cold brew, Ferris Coffee, gift, gifting, grand rapids, holiday, iced coffee, local, location, michigan, michigan made, partnership, retail, shopping, wholesale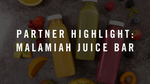 Juice, Smoothies, Coffee and Community with Jermale Eddie of Malamiah Juice Bar The Heart of Studio Park This interview is part of the Ferris Coffee and Nut Partner Series, where we take a deep dive into our partnerships and the local community, to highlight what makes these connections special. By Natalie Bronson   Ferris and Malamiah began their partnership several years ago. It has been exciting to see them grow. Now, at their new location, we caught up with the owner Jermale Eddie and talked about the new space, learned all about juices and smoothies, got some healthy tips, and found...
---
Tags:

cafe, capital city, coffee roaster, ferris, Ferris Coffee, grand rapids, lansing, local, location, market, michigan, michigan made, news, partnership, retail, roasting, shopping, west side, where, wholesale, workplace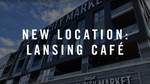 Lansing's Capital City Market is NOW OPEN!  A part of The Gillespie Group's long-awaited BLOCK600 development, this market by Meijer is focused on providing fresh and convenient food with value to customers. The 4,500 square foot produce department, which will feature and promote Michigan-produced goods, is restocked with fresh food seven days a week and boasts 3,500 products that are unique to Michigan. The store also has six full aisles of food goods, and several aisles of home, health and beauty supplies. At Ferris Coffee, we're lucky to be a part of the new journey in the Lansing community. Our new location...
---
Tags:

cafe, coffee shop, covid, covid-19, Ferris Coffee, Ferris Nuts, grand rapids, lansing, michigan, news, retail, shopping, sourcing, update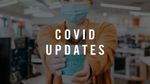 Update May 18, 2021 We are still at limited 50% capacity with the following rules and guidelines: Masks required for staff. Masks required for unvaccinated customers. Masks not required for vaccinated customers. Our hours will be updated so be sure to check our Locations Page or Google/Yelp for current hours of service. Capacity will be limited to 50%. Socially distanced tables and seats will be set. Seating cannot be reserved. We are required by law to continue with contact tracing procedures. "All dine-in food service establishments must maintain accurate records of the names and phone numbers of patrons who purchase food for consumption on...