Tags:

at home, bbq, blueberries, brisket, camp, camping, coffee, coffee blend, coffee roaster, coffee rub, coffee shop, cooking, cranberries, easy, education, ferris, Ferris Coffee, Ferris Nuts, gril, grilling, healthy, highlight, home, homemade, homemmade, how to, make your own, nuts, outdoors, partner, partnership, recipe, salad, shopping, tutorial, west coast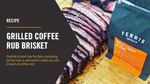 Never-mind that there may be inches of snow on the ground, you'll be digging out your grill or smoker once you read this mouthwatering brisket recipe! Cooking brisket may be time consuming but the wait is well worth it when you add a touch of coffee rub to that decadent slab of meat. Recipe and blog written by Joe Leal, @theketogrillguy A new year means it's time to get back on track with some healthy meals.  It also means breaking some old habits.  I have had some really good steak salads in my life but never have tried a BRISKET salad. I...
---
Tags:

camp, camping, coffee, day break, daybreak, Ferris Coffee, grand rapids, hike, how to, instant, instant coffee, michigan made, origin, outdoors, trail, travel, woosah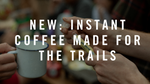 When we set out to make a coffee for all of our customers who are on the go, we wanted to keep the quality of our craft consistent. "We've played around with formats such as single serve in the past for instance, but couldn't get the coffee to taste up to the standards we'd want our customers to experience,"Sam Mirto, Director of Coffee at Ferris explained. In fact, instant coffee isn't anything new. Soluble coffee was patented in 1881 in France by Alphonse Allais. History even traces a concentrated coffee/milk/sugar mixture used during the American Civil War! Developments and renditions evolved over...