Tags:

charity, coffee, coffee farm, coffee roaster, donation, education, farm, farmer, farmers, ferris, Ferris Coffee, IWCA, news, partner, partnership, sponsor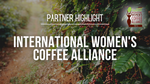 In the realm of coffee, there is a powerful organization dedicated to empowering women and fostering gender equality in the industry: the International Women's Coffee Alliance (IWCA). With a mission to uplift women across the coffee supply chain, IWCA plays a pivotal role in creating opportunities, promoting leadership, and driving positive change. Today we want to highlight the remarkable work and purpose of the International Women's Coffee Alliance (IWCA) and the beginning of our valuable partnership. IWCA's vision and mission is to empower women in the coffee community through advocacy, education, and networking opportunities. As a specialty coffee roaster, we recognize...
---
Tags:

almond butter, bake, BAKING, beer, beer city, biscuits, brewing, butter, cashew butter, charity, craft beer, dog, dog bicuits, dogs, education, ferris, Ferris Nuts, founders, GR, grand rapids, highlight, local, location, marketing, news, now available, nut butter, nuts, office, partner, partnership, peanut, peanut butter, peanut oil, peanuts, retail, shopping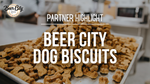 Everyone love's peanut butter, including our furry four-legged friends. For over five years, one notable company in the Grand Rapids community has been crafting delicious biscuits with a purpose. When we had the opportunity to work with Beer City Dog Biscuits, our tags started wagging. Anyone can see their presence throughout the Grand Rapids community, finding their biscuits on shelves at grocery chains and mom & pop stores. Since 2018, they've exploded in popularity- both with humans and our four-legged friends. The city itself has been becoming more and more pet-friendly with many restaurant patios and trailheads welcoming furry friends. It seemed...