Tags:

cafe, coffee shop, covid, covid-19, Ferris Coffee, Ferris Nuts, grand rapids, lansing, michigan, news, retail, shopping, sourcing, update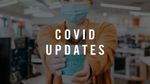 Update May 18, 2021 We are still at limited 50% capacity with the following rules and guidelines: Masks required for staff. Masks required for unvaccinated customers. Masks not required for vaccinated customers. Our hours will be updated so be sure to check our Locations Page or Google/Yelp for current hours of service. Capacity will be limited to 50%. Socially distanced tables and seats will be set. Seating cannot be reserved. We are required by law to continue with contact tracing procedures. "All dine-in food service establishments must maintain accurate records of the names and phone numbers of patrons who purchase food for consumption on...
---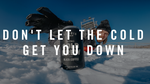 Chilly weather doesn't have to mean staying inside!