Tags:

almonds, at home, berries, blueberries, brazil, calories, cashews, cherries, cooking, cookout, cranberries, dried fruit, easy, Easy Party Recipe, Easy Party Side, Ferris Nuts, fiber, fruit, healthy snacks, homemade, homemmade, how to, make your own, nuts, peanut, peanuts, pecan, pecans, salad, shopping, snacks, vitamin c, walnuts, whole grain, Whole30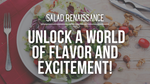 Welcome to the world of vibrant salads that are anything but boring! At Ferris, we believe that a salad should be a delightful and nourishing experience, bursting with flavors and textures. Are you tired of lackluster salads that leave you craving for more? Look no further, because at Ferris, we believe that salads should be a delightful and nourishing experience, bursting with flavors, textures, and endless possibilities. In this blog post, we invite you to embark on a journey of creating healthier and better salads by incorporating our premium dried cranberries, walnuts, and sliced almonds. Get ready to elevate your...
---
Tags:

at home, At Home Coffee, bake, BAKING, coffee, coffee blend, cold brew, cookie, cookie bar, cooking, cookout, dark chocol, dark chocolate, easy, espresso, espresso beans, ferris, Ferris Coffee, Ferris Nuts, grand rapids, highlight, home, homemade, how to, ice, ice cream, make your own, michigan, michigan made, nitro cold brew, partner, pie, pie bar, recipe, snack, snacks, tutorial
Warm weather in summer is hard to beat and those of us who love to bake find it hard to resist the temptation of creating sweets in the kitchen. Lucky for us, this Cold Brew Pie Bar nixes the oven all-together and results in a mouthwatering dessert that beats the heat!  Nitro Cold Brew can be quite refreshing as you pop open a can and hear the hissss of nitrogen being burst into that sweet, sweet caffeinated drink. The boost of concentrated coffee in a Nitro can will kickstart you into creating this delicious pie bar, curated by Ally's Gluten...