Tags:

cafe, coffee, coffee farm, coffee roaster, customer, education, farmer, farmers, ferris, Ferris Coffee, harvest blend, honduras, origin, partner, partnership, q-grader, roast, roaster, roasting, single origin, sourcing, travel, uniocafe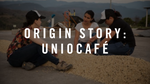 Since 2007, UNIOCAFE has invested in its producer network by providing training, financing and access to coffee buyers. In 2016, UNIOCAFE expanded its programs to focus on empowering youth, promoting gender equity and addressing climate change — and were identified as an ideal group for the Coffee Kids program to team with. Currently, UNIOCAFE provides young producers with best-practices training in coffee cultivation, cupping and coffee quality, as well as processing and preparation for export. At the same time, the youth are learning how to develop strong organizational and business skills.
---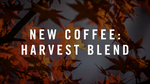 As the weather cools and we move towards sweaters, cider, and pumpkin-flavored everything, we set out to create a coffee blend that is both approachable in flavor and highlight the best that this season has to offer. Our choice to move toward rotating coffees in and out of the lineup and using the freshest beans available from around the globe has given us a unique opportunity to create blends that reflect the changing seasons.  "When we decided to fill out the seasonal blend line-up, the need for Harvest Blend became apparent. Bridge Street Revival was the OG seasonal rotating blend,...