Tags:

almonds, apricots, at home, bbq, board, build, build your ow, charcuterie, christmas, cinnamon, class, dried fruit, easy, education, fall, ferris, Ferris Coffee, Ferris Nuts, fruit, fruit tart, gift, gifting, grand rapids, holiday, holiday party, home, homemade, homemmade, how to, local, lush, lush gourmet, lush groumet, make your own, michigan, michigan made, mix, nut butter, nuts, party, peanuts, pecans, recipe, shopping, snack, snacks, thanksgiving, trail, trail mix, tutorial, walnuts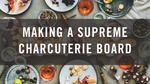 Our step by step guide covers everything you need to make a bountiful selection of hearty indulgence. Charcuterie boards are a great addition to any party or gathering and Ferris has what you need to elevate yours to the next level.
---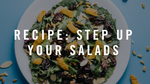 A salad a day keeps the doctor away, or so they say. Move over apples, it's time for salads to shine as one of the healthier eating habits one can adapt.  Improve nutrition, lose weight, or changing eating habits- salads are often a go-to solution. Being mindful of what you top your leafy greens with is what will make the difference. Making smart choices will lead to healthy results.  Salads are a great foundation to lay out your daily dose of fruits and veggies. The cool crunch and refreshing bites will leave you craving more and embracing this new all-star....