Tags:

coffee, cold brew, customer, education, ferris, Ferris Coffee, Ferris Nuts, frosty boy, grand rapids, home, ice cream, iced coffee, local, location, marketing, michigan, michigan made, news, nitro, nitro cold brew, nuts, partner, partnership, recipe, retail, shake, shopping, travel, wholesale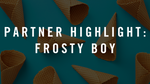 In Grand Rapids, the local ice cream parlor is a cherished past time. Likely a corner shop that, for decades, has been serving neighborhood kids (and adults) their favorite indulgent treat: ice cream. Over the years some shops renovate, some hold onto the nostalgia, and most expand their menus; accommodating dietary restrictions, serving locally made goods, and looking for the next big thing. For Frosty Boy, Ferris' Nitro Cold Brew was that *new* special item they were looking for.
---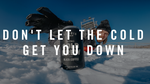 Chilly weather doesn't have to mean staying inside!