Tags:

almonds, apricots, at home, bbq, board, build, build your ow, charcuterie, christmas, cinnamon, class, dried fruit, easy, education, fall, ferris, Ferris Coffee, Ferris Nuts, fruit, fruit tart, gift, gifting, grand rapids, holiday, holiday party, home, homemade, homemmade, how to, local, lush, lush gourmet, lush groumet, make your own, michigan, michigan made, mix, nut butter, nuts, party, peanuts, pecans, recipe, shopping, snack, snacks, thanksgiving, trail, trail mix, tutorial, walnuts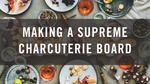 Our step by step guide covers everything you need to make a bountiful selection of hearty indulgence. Charcuterie boards are a great addition to any party or gathering and Ferris has what you need to elevate yours to the next level.
---
Tags:

camp, camping, coffee, day break, daybreak, Ferris Coffee, grand rapids, hike, how to, instant, instant coffee, michigan made, origin, outdoors, trail, travel, woosah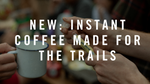 When we set out to make a coffee for all of our customers who are on the go, we wanted to keep the quality of our craft consistent. "We've played around with formats such as single serve in the past for instance, but couldn't get the coffee to taste up to the standards we'd want our customers to experience,"Sam Mirto, Director of Coffee at Ferris explained. In fact, instant coffee isn't anything new. Soluble coffee was patented in 1881 in France by Alphonse Allais. History even traces a concentrated coffee/milk/sugar mixture used during the American Civil War! Developments and renditions evolved over...