Tags:

almonds, at home, berries, blueberries, brazil, calories, cashews, cherries, cooking, cookout, cranberries, dried fruit, easy, Easy Party Recipe, Easy Party Side, Ferris Nuts, fiber, fruit, healthy snacks, homemade, homemmade, how to, make your own, nuts, peanut, peanuts, pecan, pecans, salad, shopping, snacks, vitamin c, walnuts, whole grain, Whole30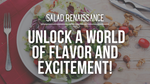 Welcome to the world of vibrant salads that are anything but boring! At Ferris, we believe that a salad should be a delightful and nourishing experience, bursting with flavors and textures. Are you tired of lackluster salads that leave you craving for more? Look no further, because at Ferris, we believe that salads should be a delightful and nourishing experience, bursting with flavors, textures, and endless possibilities. In this blog post, we invite you to embark on a journey of creating healthier and better salads by incorporating our premium dried cranberries, walnuts, and sliced almonds. Get ready to elevate your...
---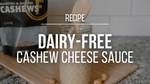 Grab your blender and let's get started on this delicious homemade Cashew-Based Cheese Sauce! This easy recipe is sure to become a new favorite in your kitchen! This dairy-free recipe is perfect for anyone looking to enjoy the creamy and indulgent flavor of cheese. The cashews provide a rich, nutty flavor and a smooth, creamy texture that mimics traditional cheese sauce. Plus, it's incredibly easy to make and Whole30 compliant! This versatile sauce pairs perfectly with a variety of dishes, from homemade enchiladas to roasted vegetables. It's also Whole30 compliant, making it a great option for those following a pant based diet.