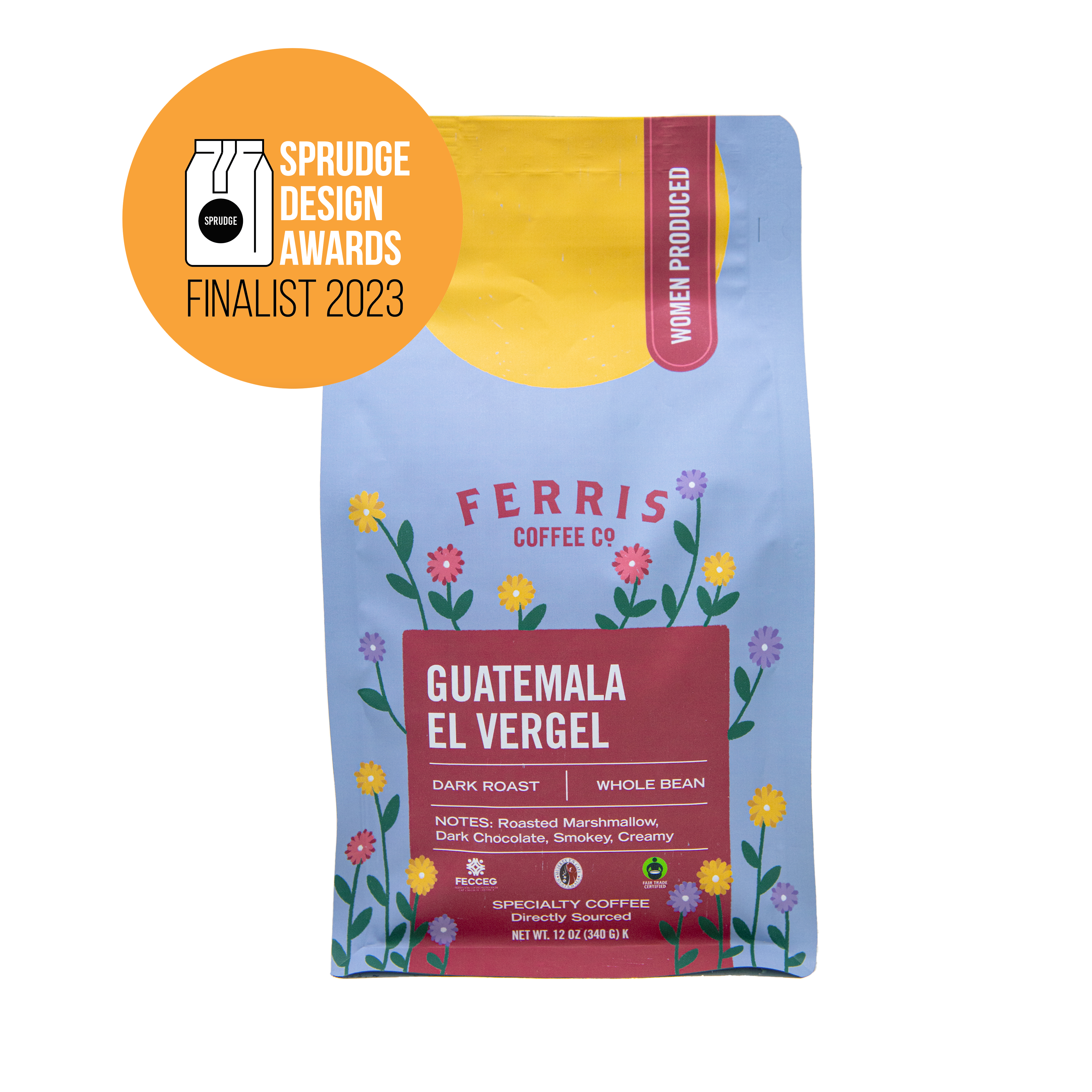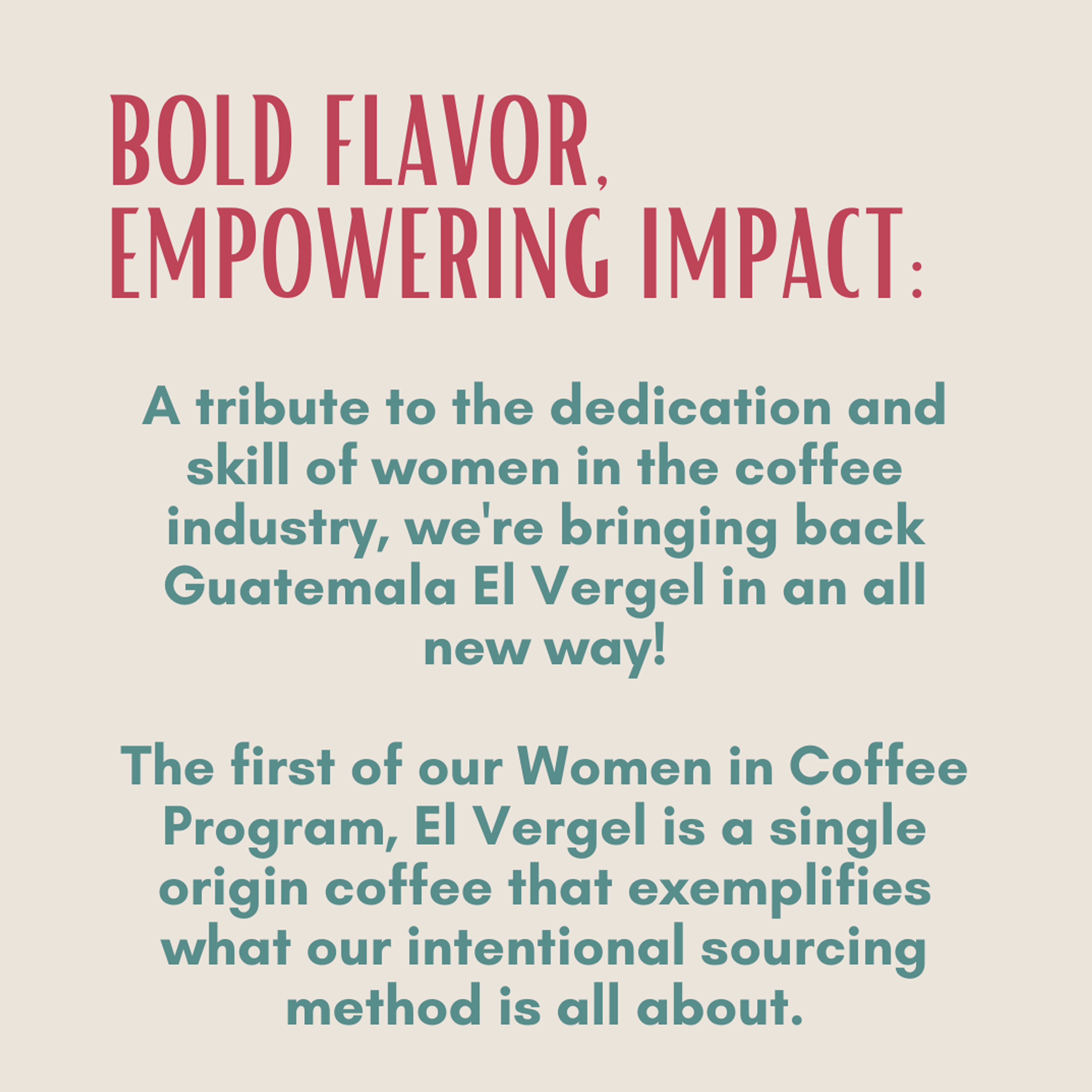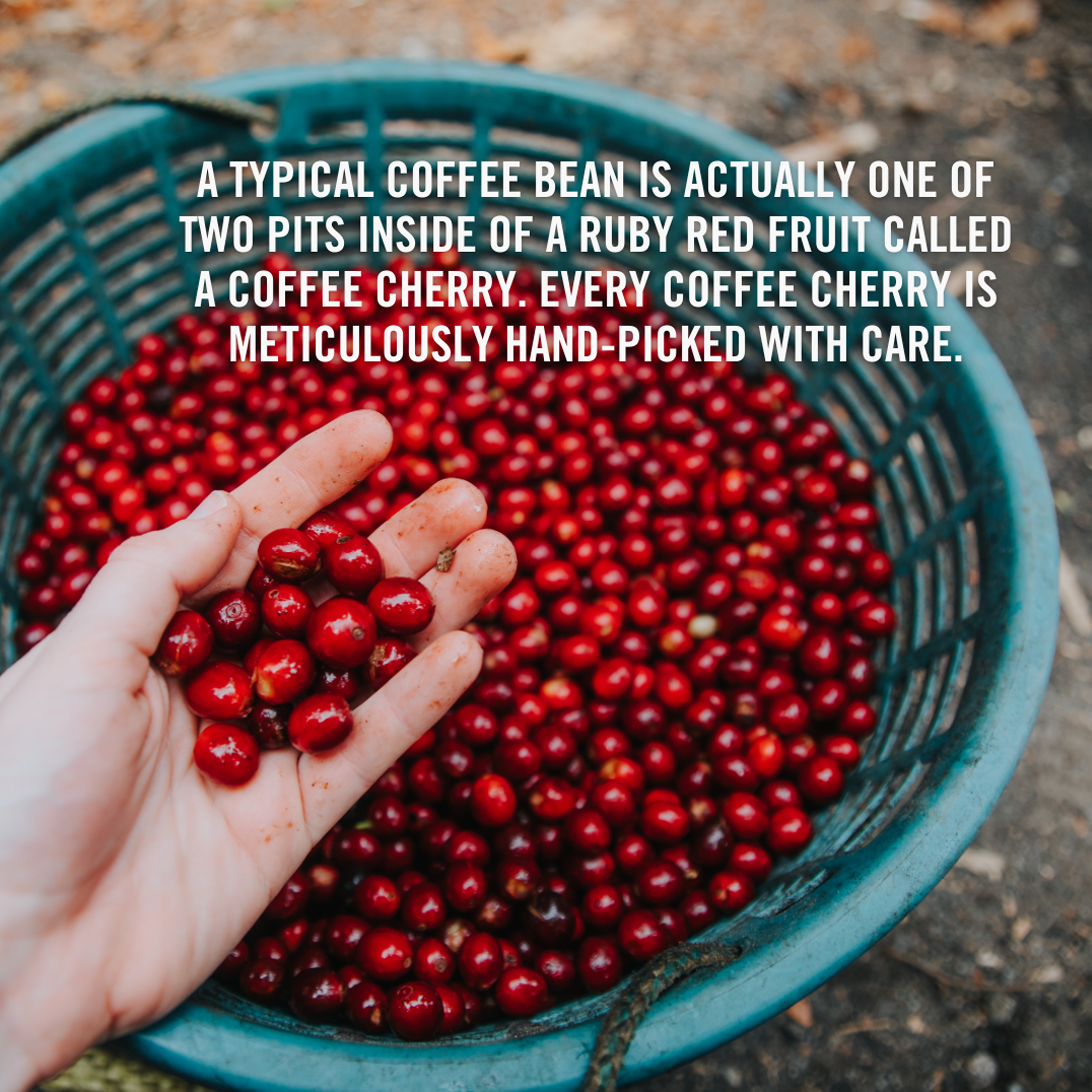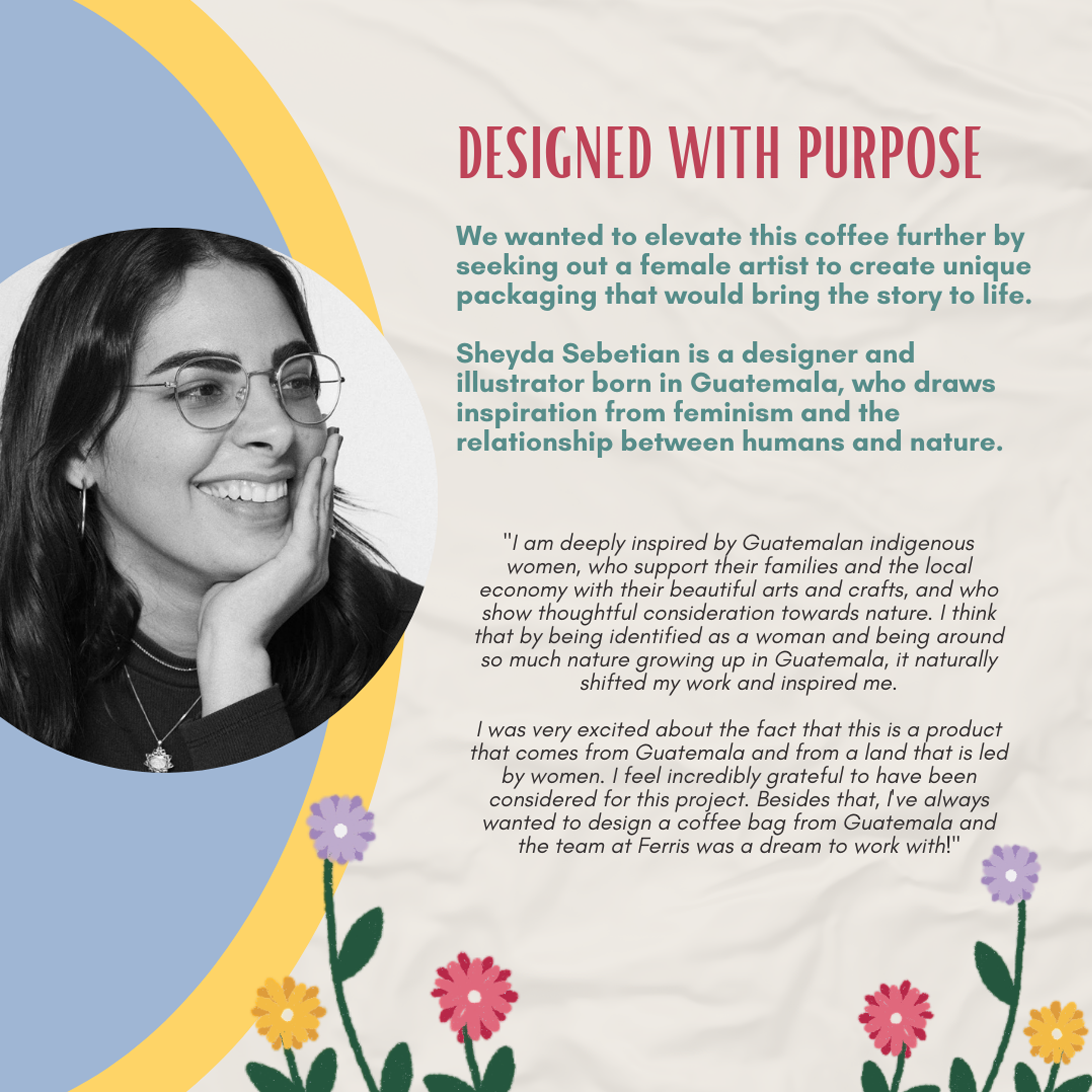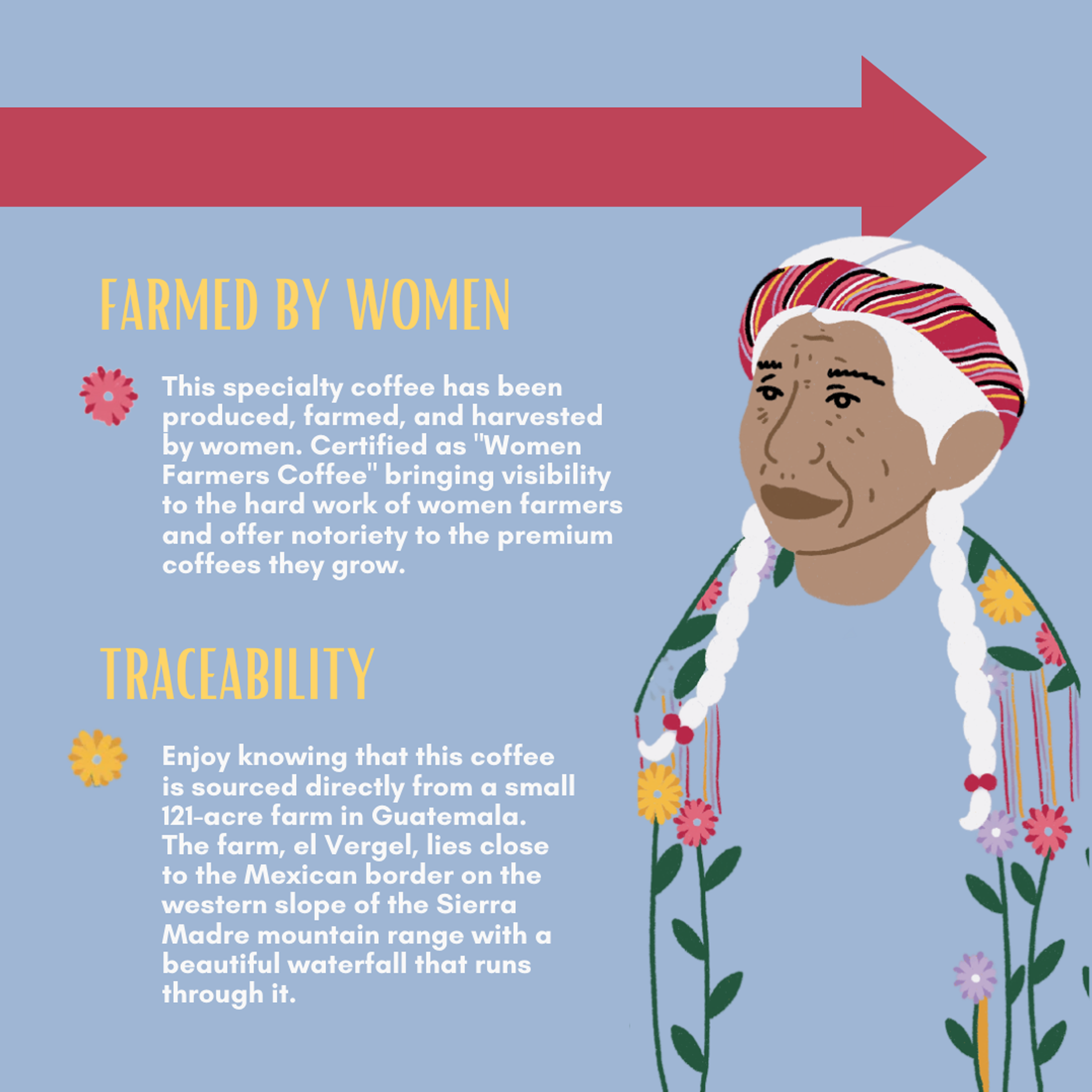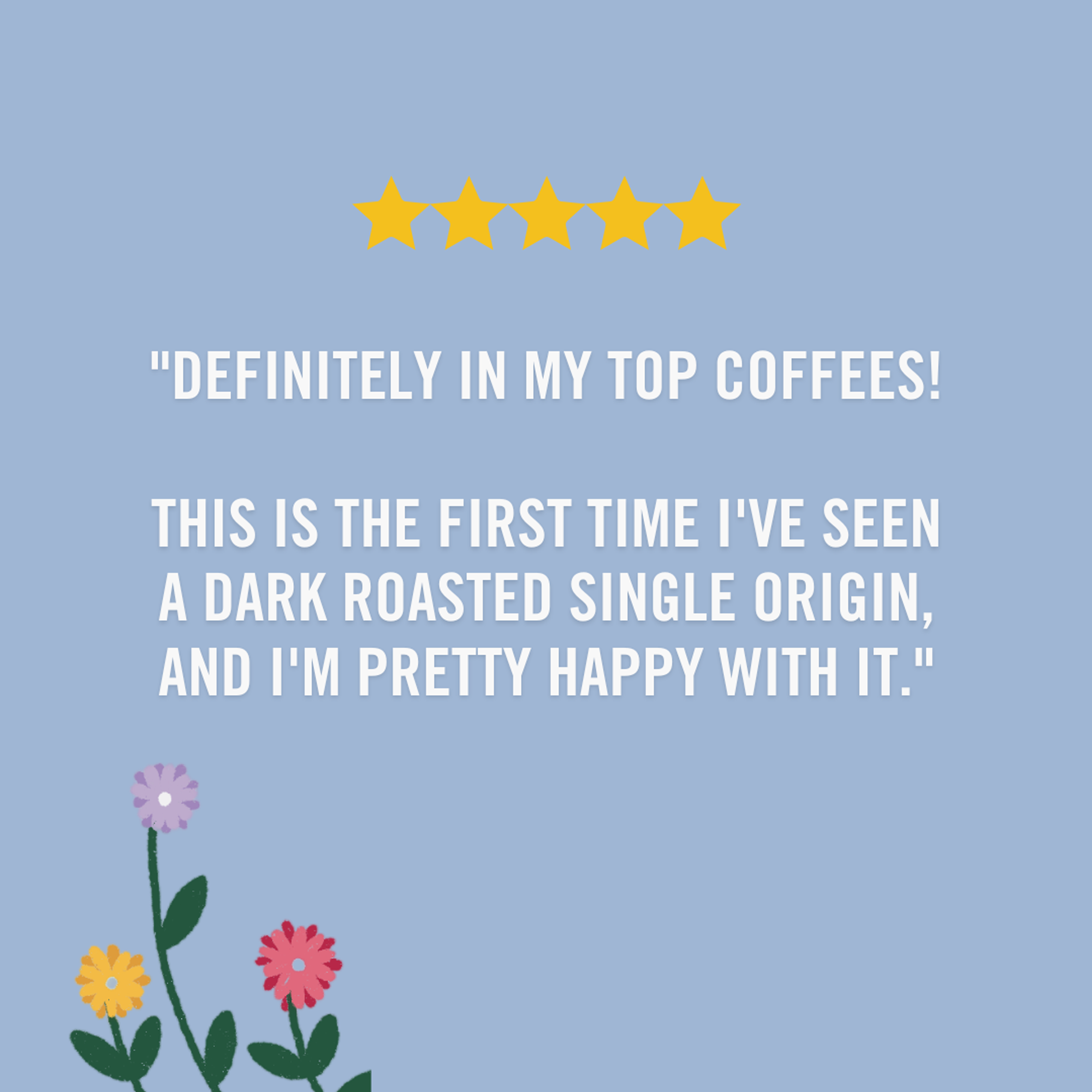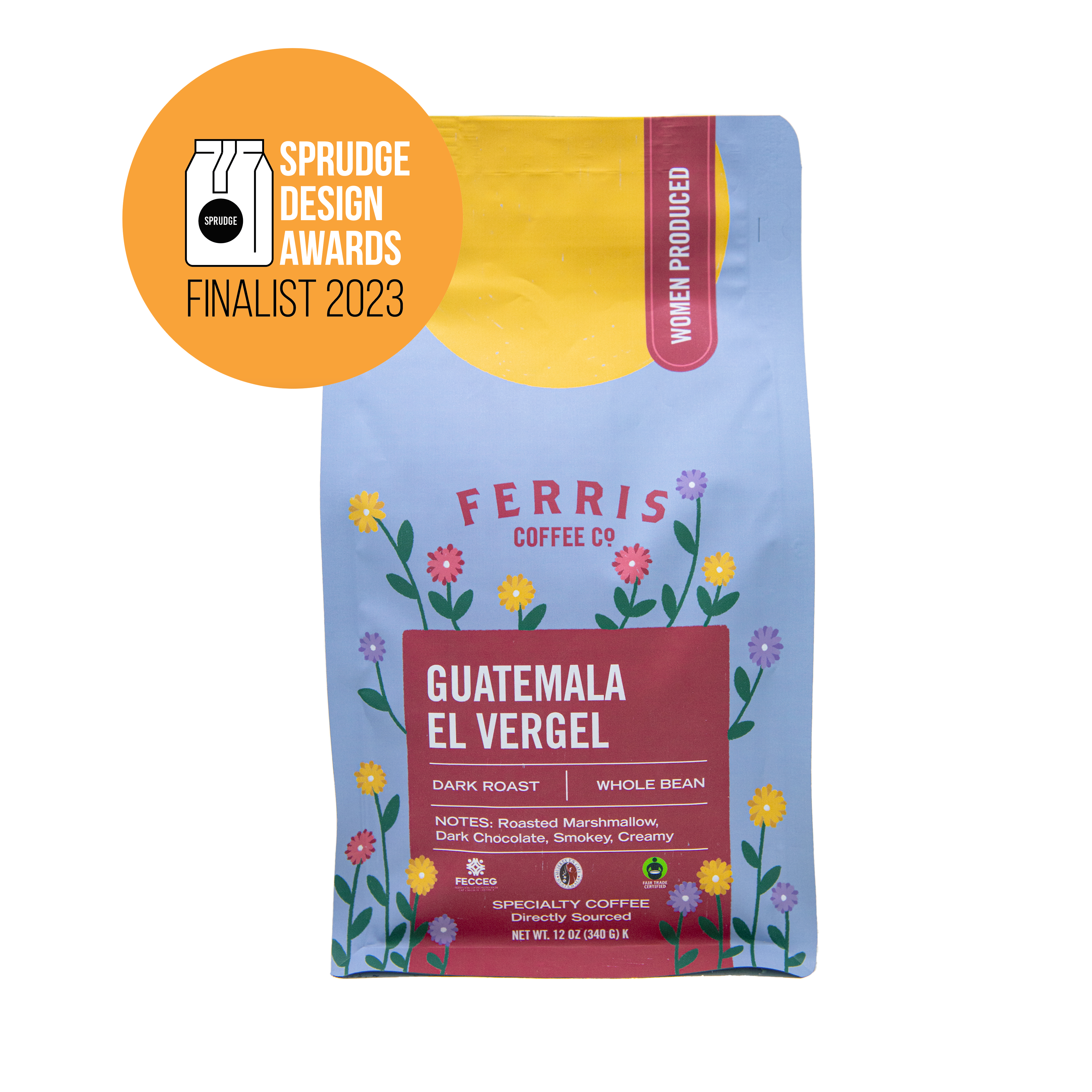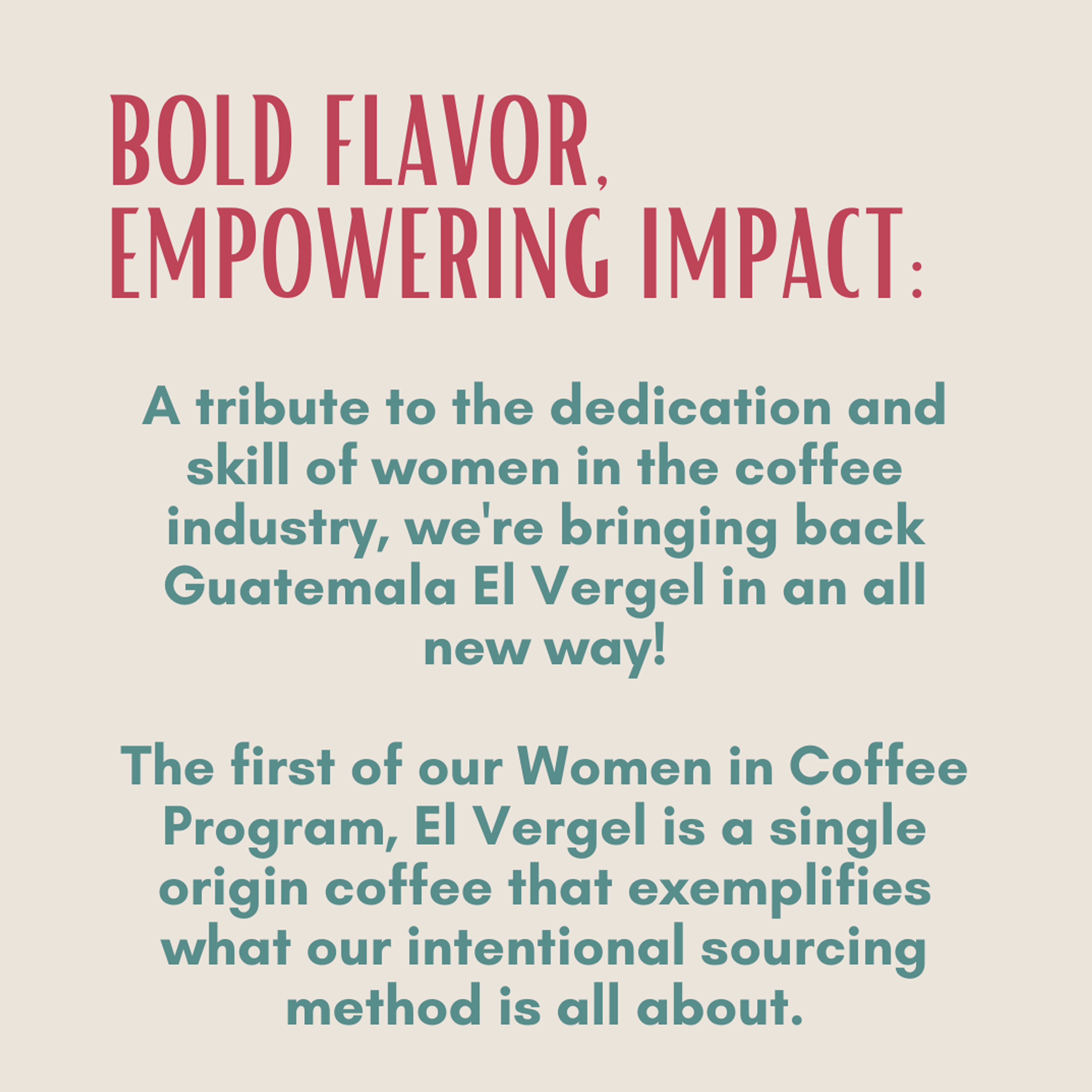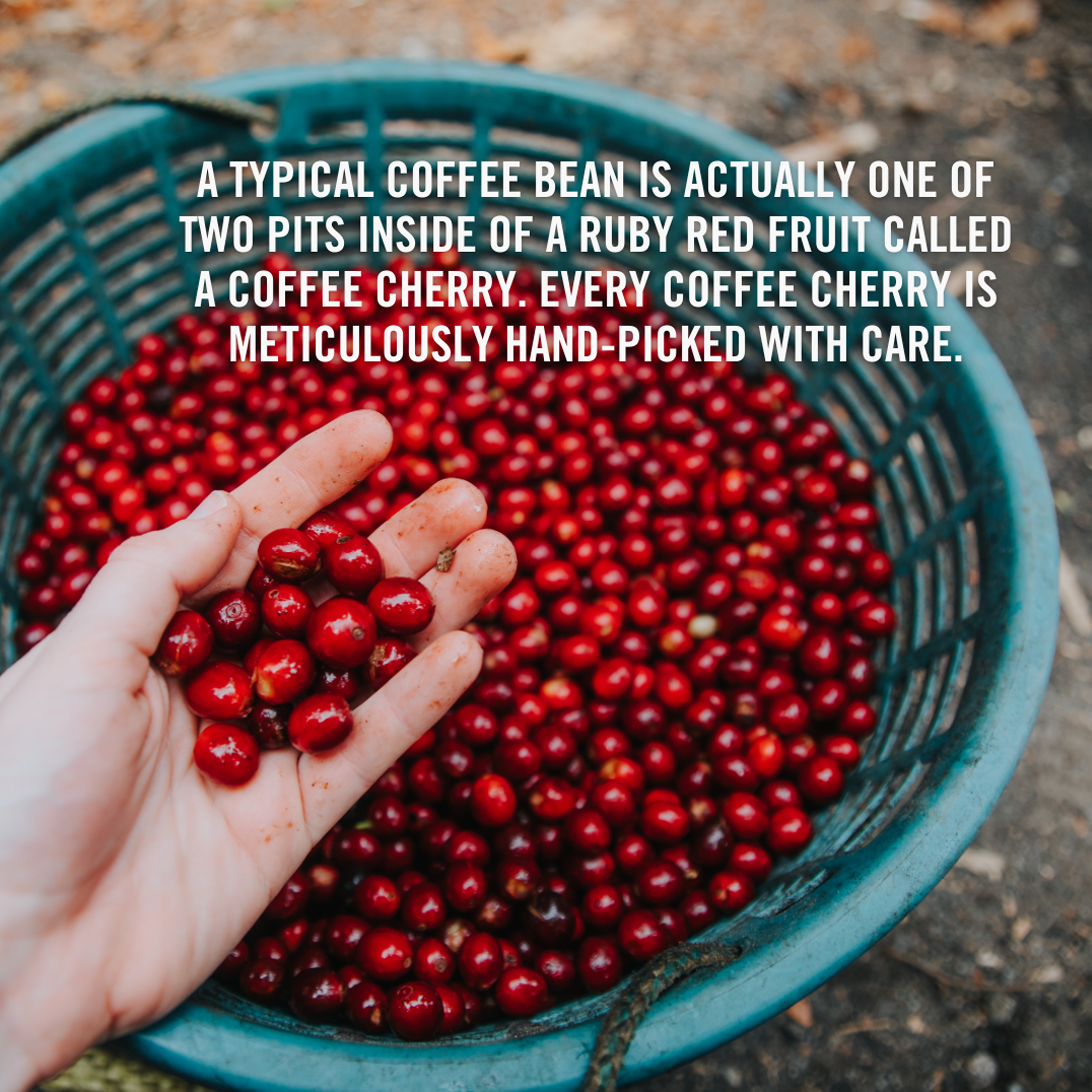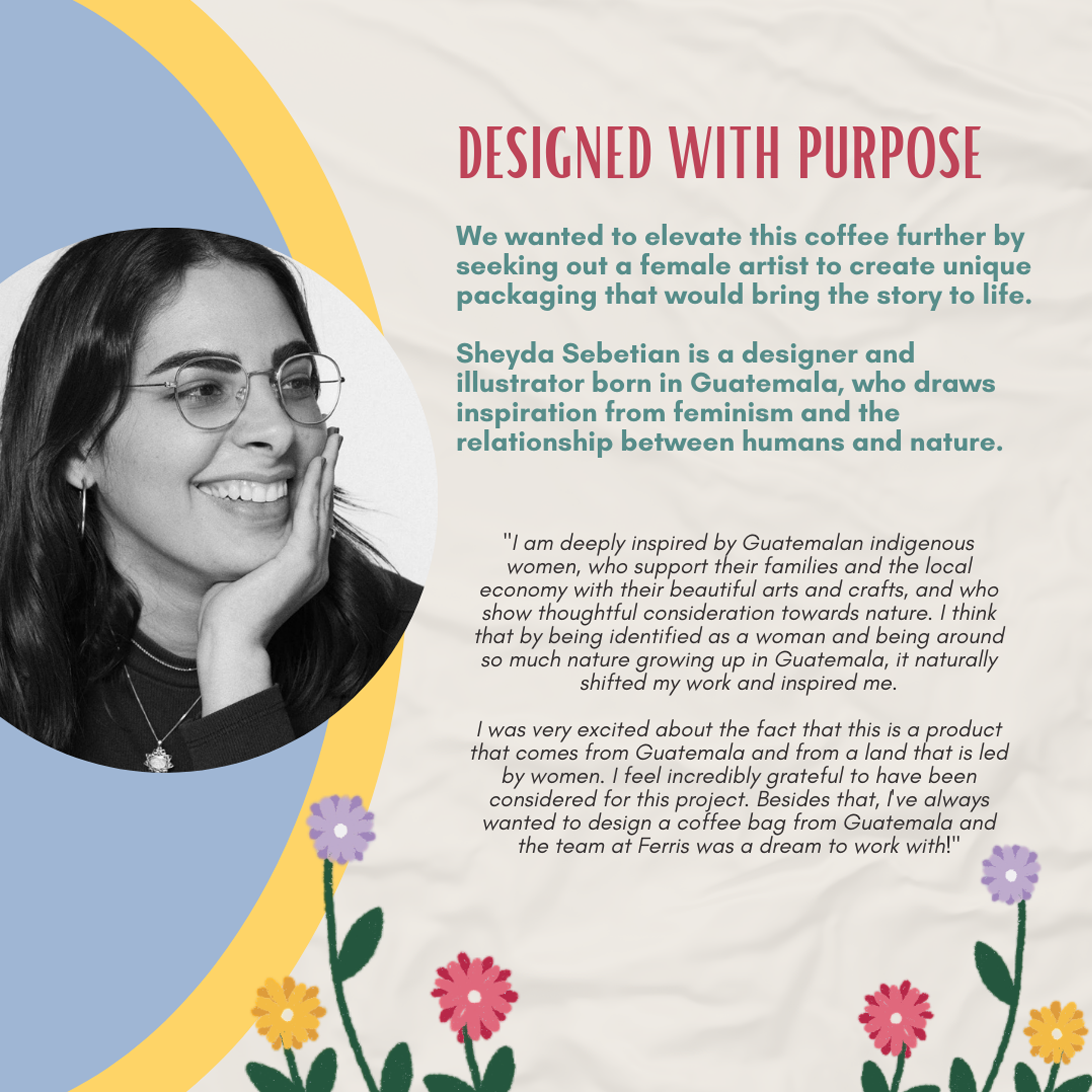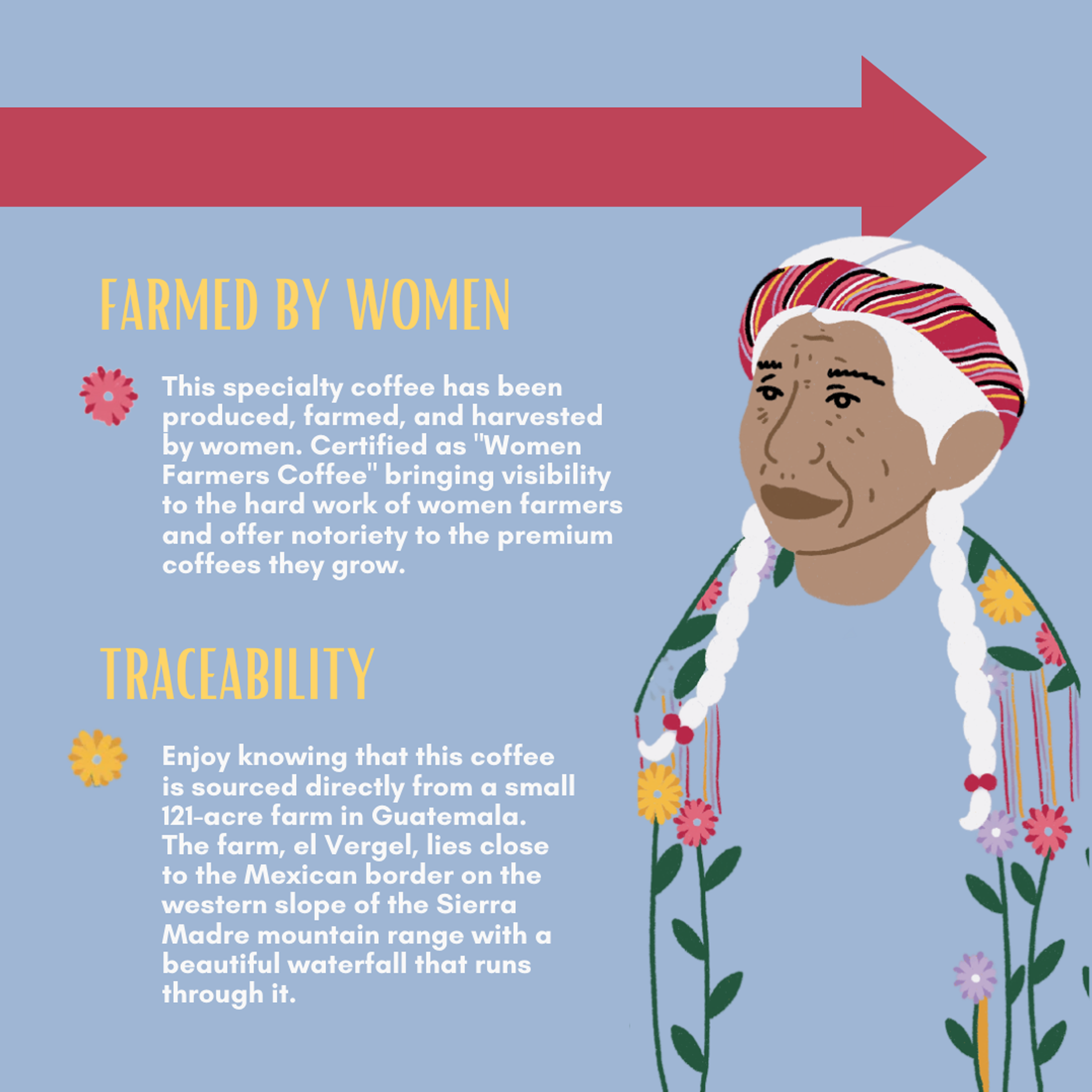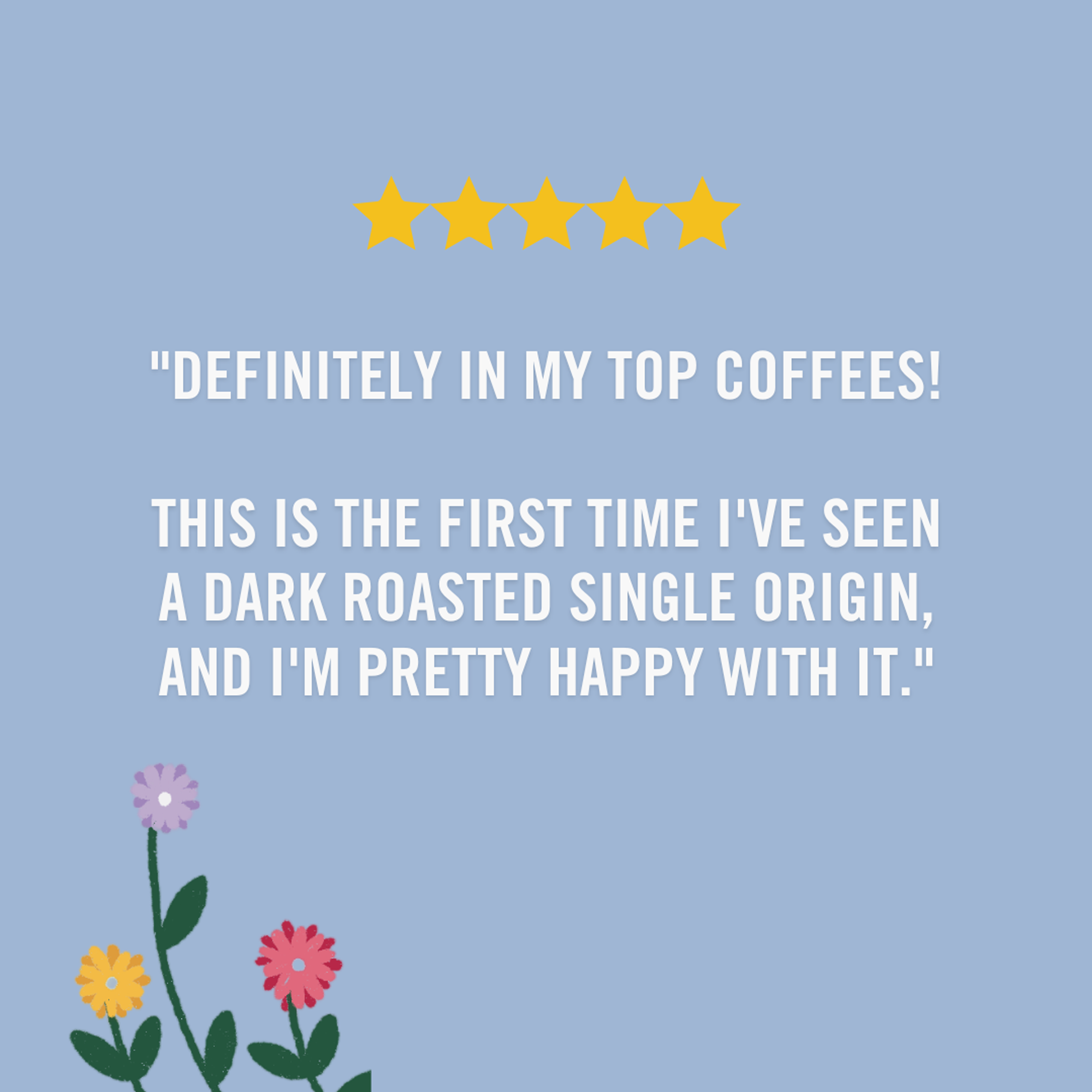 Guatemala el Vergel
The first of our Women in Coffee Program, this enjoyably complex coffee supports and empowers women within the coffee industry to achieve meaningful and sustainable lives.
Tasting Notes
Roasted Marshmallow, Dark Chocolate, Smokey, Creamy
Your coffee is roasted-to-order. This means we roast your beans when we receive your order, ensuring the freshest cup of coffee. Please allow approximately three to five business days before we ship your order.
$16.95
Story
Brought to us in association with the International Women's Coffee Alliance (IWCA), whose mission is to empower women in the international coffee community to achieve meaningful and sustainable lives; and to encourage and recognize the participation of women in all aspects of the coffee industry. This coffee first was presented to us in 2020 when we visited Guatemala. Our VP of Coffee was cupping nearly 80 cups of coffee when El Vergel caught his attention...and his tastebuds.

Purchased in 2015, el Vergel farm lies close to the Mexican border, north of Quetzaltenango. The farm is about 121 acres on the western slope of the Sierra Madre mountain range in San Marcos with a beautiful waterfall that runs through it. Led by two agronomists in charge of the farm, experimental plots are evaluated and analysis of their organic agronomic management systems help improve this coffee year after year.
Details
Producers: Catarina Lopez & Elena Gomez

Country: Guatemala

Region: San Marcos

Elevation: 1400 -1600 m

Varietal: Caturra
The need for el Vergel came about with our recent change to further implementing seasonal purchasing for our yearly coffee lineup. With our focus on bringing coffee at its peak freshness from harvest into the hands of our consumers, el Vergel filled an important gap in our availability. We wanted to fill in the gap with a coffee that not only had certifications but also had a similar mission to empower women in coffee growing countries.
Continue Reading...
Watch and learn more about how we discovered El Vergel...
Brewing Guide
We recommend a ratio of 1 part coffee to 14 parts water, no matter your brewing style. For the best cup, we suggest using filtered water at 195 - 205 degrees Farenheight.

Coffee - 30 grams (4 TBSP)Water - 407 grams (14 OZ)
Coffees You Might Also Enjoy