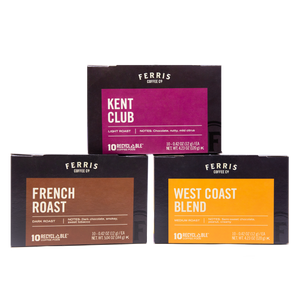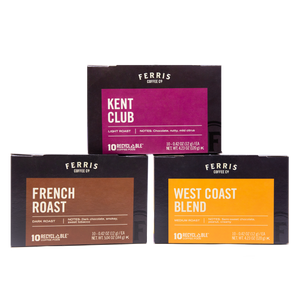 Web Sale
Coffee Pod 3-Pack Bundle
Explore all three flavor profiles of our coffee pods when you purchase this bundle pack! Giving you the ultimate choice of a light, medium, and dark roast- easily stock-up your pantry to keep everyone in the house satisfied with their morning cup of joe. This 3 pack bundle includes one box of our West Coast, Kent Club, and French Roast blends.
Each box contains 10 recyclable coffee pods.
Brewing Guide: We recommend a ratio of 1 part coffee to 14 parts water. For our coffee pods, we prefer brewing at the 3-5 oz. setting when possible but encourage you to adjust to your taste.