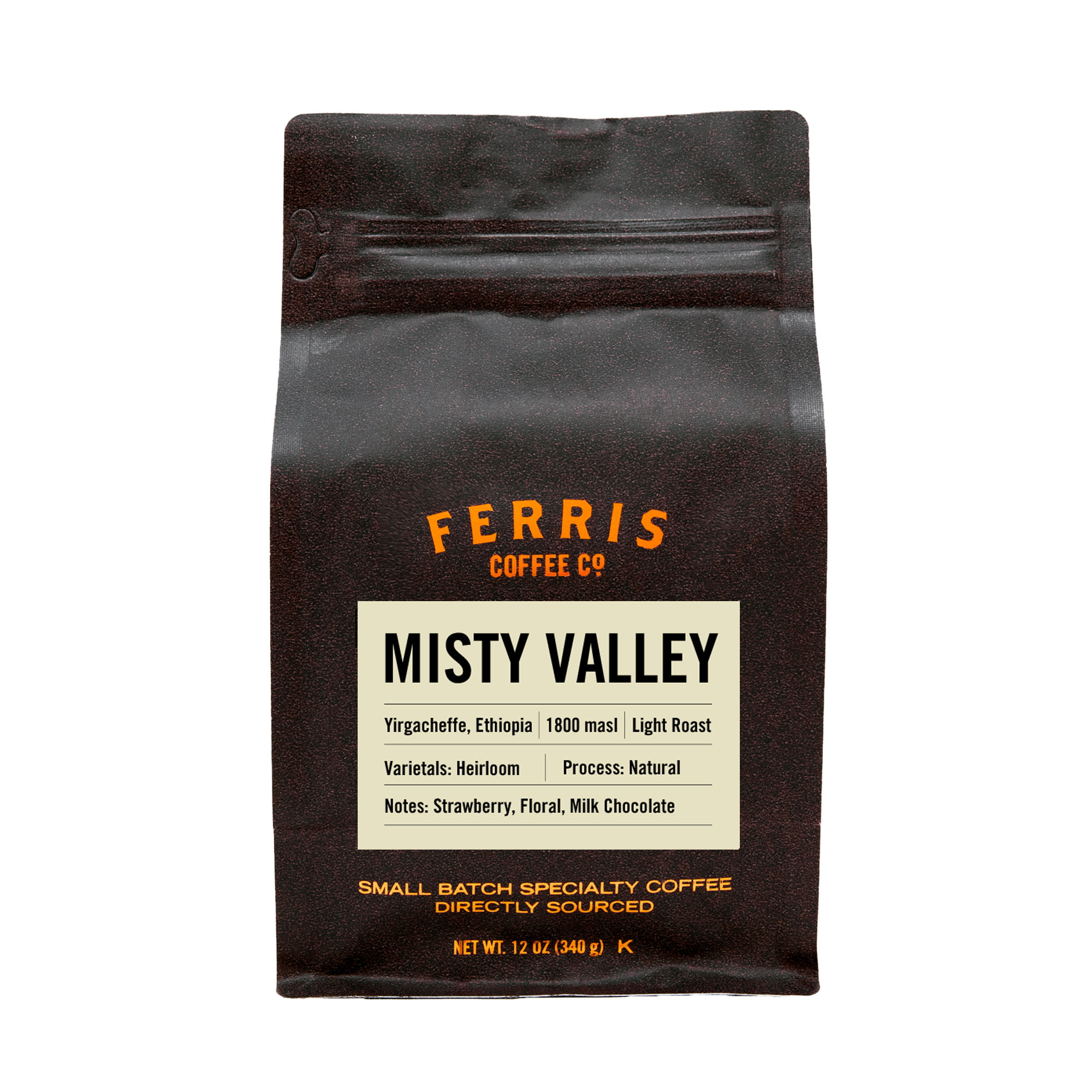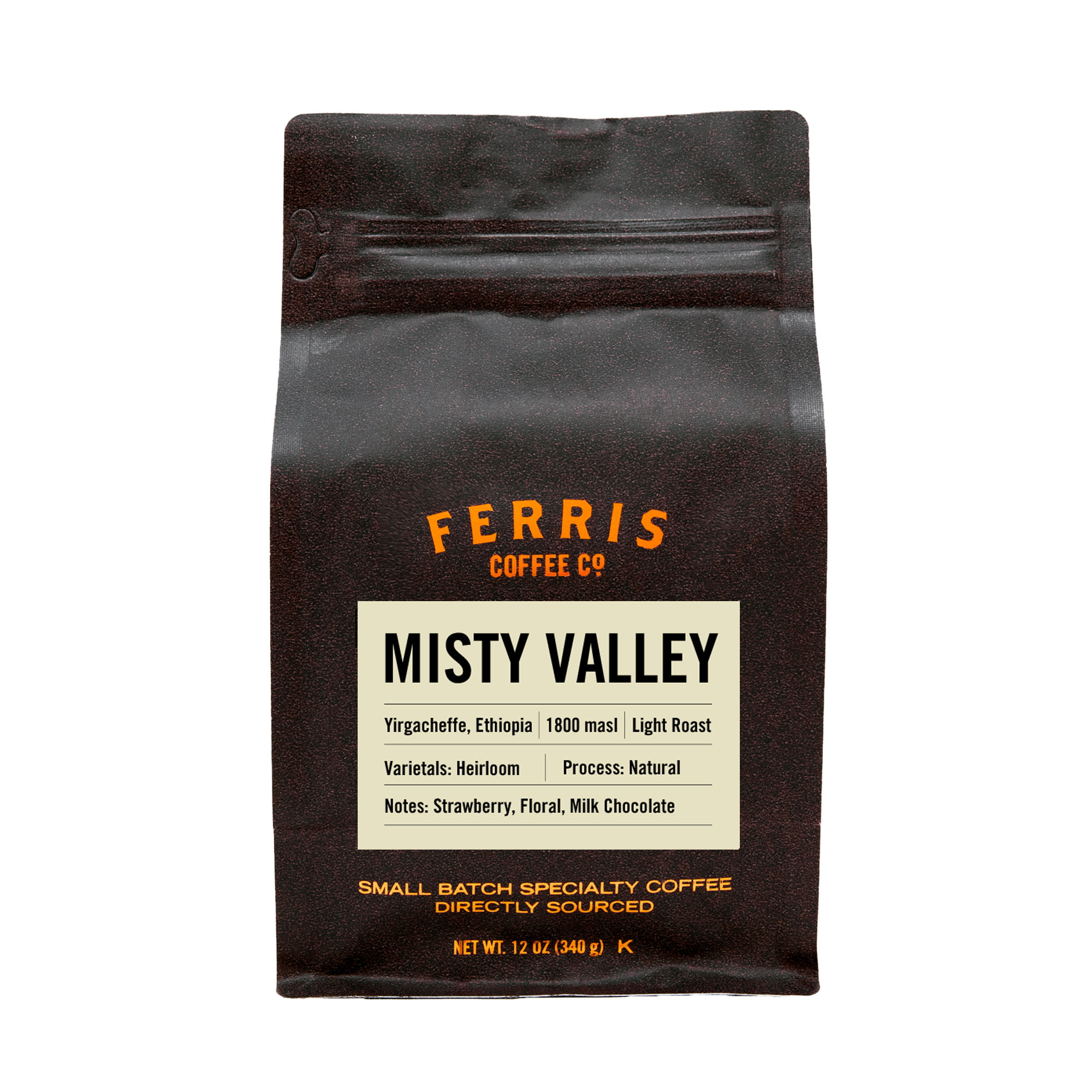 Ethiopia Misty Valley
A prized coffee from the world-renowned  Yirgacheffe region, this coffee is a prime example of the complexity and character of the natural process. A perfumed floral aroma leads into a crisp fruit basket flavor with a milky body that provides the backbone, creating a harmonious balance.
Tasting Notes
Strawberry, Floral, Milk Chocolate
Your coffee is roasted-to-order. This means we roast your beans when we receive your order, ensuring the freshest cup of coffee. Please allow approximately three to five business days before we ship your order.
$19.00
Story
The natural coffees of Yirgacheffe have long been prized for their delicate, tea-like aromatics and clean citrus flavor. Recently, producers in the Gedeo region have been reinventing the natural process originally developed in Ethiopia to offer a completely different profile from this well-known origin.

Developed by exporter, Abdullah Bagersh, Misty Valley is subject to an incredible amount of care from start to finish. When the ripe cherries are first brought to the mill to dry on raised African beds, they are constantly turned (day and night!) for the first 48 hours of drying to ensure an even evaporation of the moisture from the cherry. This lends a consistency and cleanliness to the cup, which can prove difficult in a process prone to mold and uneven air circulation. After the coffee is fully dried and the skin, mucilage, and parchment removed, it is sorted and sold to coffee roasters clamoring at the chance to purchase these prodigious beans.
Details
Producer: Abdullah Bagersh

Country: Ethiopia

Region: Yirgacheffe

Elevation: 1750 - 1950 m

Varietal: Heirloom
Every coffee farm and mill, no matter where you are in the world, will have their own way of doing things—whether that be growing, processing, or distributing. In Ethiopia, though, many of the farms are so small that they don't have enough money or crop to produce large amounts of coffee. Instead of working on their own, these farms work with co-ops. The basic system here is that these small farms grow coffee and deliver the cherries to washing stations, which are owned by co-ops, to be processed. 
Continue Reading...
Brewing Guide
We recommend a ratio of 1 part coffee to 14 parts water, no matter your brewing style. For the best cup, we suggest using filtered water at 195 - 205 degrees Farenheight.

Coffee - 30 grams (4 TBSP)Water - 407 grams (14 OZ)
Coffees You Might Also Enjoy