Tags:

beer, coffee, coffee roaster, craft beer, Ferris Coffee, Ferris Nuts, grand rapids, local, nuts, partnership, retail, roasting, sourcing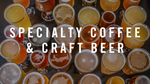 Written by Sam Mirto, Director of Coffee I feel like this is a topic I talk about all the time, but I don't ever get tired of it. Coffee and beer end up in the same conversations on the reg, and for good reason. More and more these days, we're seeing beer people in coffee bars, coffee people in breweries, coffee in beer, cold brew coffee that drinks like beer, skinny jeans, mug clubs, ironic mustaches, merch for days, collabs, bikes, those hats with the short brims, haircuts that are like shaved on the bottom and really long on top….Shoot,...
---
Tags:

coffee, coffee roaster, farmers, Ferris Coffee, grand rapids, instant coffee, local, michigan, origin, partnership, retail, shopping, sourcing, workplace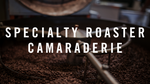 Written by Sam Mirto, Director of Coffee   The specialty coffee industry continues to gain market share against the macro roasters of the world. Whether this is a result of a shift in ethos among the masses and representative of the food and beverage industry as a whole, or a movement that is specific to the coffee industry is up for debate, but no one can deny that people are more willing to pay for quality and sustainability these days. The validity of this movement is even evidenced by "macro" producers putting out ad campaigns that claim prowess for their...