Tags:

at home, bbq, blueberries, brisket, camp, camping, coffee, coffee blend, coffee roaster, coffee rub, coffee shop, cooking, cranberries, easy, education, ferris, Ferris Coffee, Ferris Nuts, gril, grilling, healthy, highlight, home, homemade, homemmade, how to, make your own, nuts, outdoors, partner, partnership, recipe, salad, shopping, tutorial, west coast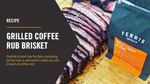 Never-mind that there may be inches of snow on the ground, you'll be digging out your grill or smoker once you read this mouthwatering brisket recipe! Cooking brisket may be time consuming but the wait is well worth it when you add a touch of coffee rub to that decadent slab of meat. Recipe and blog written by Joe Leal, @theketogrillguy A new year means it's time to get back on track with some healthy meals.  It also means breaking some old habits.  I have had some really good steak salads in my life but never have tried a BRISKET salad. I...
---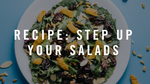 A salad a day keeps the doctor away, or so they say. Move over apples, it's time for salads to shine as one of the healthier eating habits one can adapt.  Improve nutrition, lose weight, or changing eating habits- salads are often a go-to solution. Being mindful of what you top your leafy greens with is what will make the difference. Making smart choices will lead to healthy results.  Salads are a great foundation to lay out your daily dose of fruits and veggies. The cool crunch and refreshing bites will leave you craving more and embracing this new all-star....