Tags:

apricots, at home, At Home Coffee, berries, blueberries, cashews, charcuterie, cherries, chocolate, coffee, cold brew, cooking, covid-19, cranberries, dark chocolate, dates, desk, dried fruit, espresso beans, ferris, Ferris Coffee, Ferris Nuts, fiber, ginger, healthy, healthy snacks, home, homemade, how to, kid friendly, make your own, michigan made, nut butter, nuts, office, peanut butter, peanuts, pecans, potassium, snacks, trail mix, vitamin c, wfh, work from home, workplace, yogurt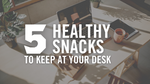 It's no secret that we all love to snack, especially after habits changed in a post-pandemic world. In fact, according to recent studies, more than 76 million U.S. snackers have found comfort in their favorite snacks during the pandemic. Whether you're working from home or in the office, having snacks nearby is essential. But what are the consequences? And are there better options to be had? Many things changed after the global shock of the pandemic. Most people had to adjust (and re-adjust) their approach to food. Whether you were ordering groceries online, found yourself working from home, or looking to...
---
Tags:

almonds, at home, cashews, cooking, easy, education, fall, ferris, Ferris Nuts, ginger, healthy, home, homemade, homemmade, how to, lush, lush gourmet, lush groumet, make your own, michigan made, noodle, nut butter, nuts, peanut butter, peanuts, recipe, stir fry, tutorial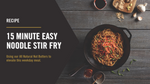 Whether you're looking to impress dinner guests or just knock out a quick weekday meal, this stir fry is just what your table needs! Stir frying is a Chinese cooking technique in which ingredients are fried in a small amount of very hot oil while being stirred or tossed in a wok. The ingredients are common and found in most pantries- you might just have to add sesame oil and stir fry to your shopping list. It's definitely worth checking out the history of stir frying and the different techniques to elevate your cooking approach.  Tips & Tricks We used Peanut Butter and...
---
Tags:

almonds, cashews, easy, home, homemade, how to, make your own, nut butter, peanut butter, pecans, recipe, walnuts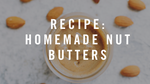 Nut butter has grown in popularity over the past few years. They're healthy, delicious, and… EASY TO MAKE!? Yeah, that's right. We said it. Making your own nut butter at home is really simple! Store-bought butter can be convenient, sure, but we're reaching for our homemade versions for a few reasons: You get to stay home! Cost-effective No added sugar, salt, or chemicals Use what you already have Create your own fun blends Choose how much/how little you want to make So fire up your food processor (or blender) and try out some of our favorite nut butter recipes! The...