Tags:

africa, burundi, coffee, coffee farm, coffee roaster, cupping, customer, dushime, farm, farmer, farmers, ferris, Ferris Coffee, jnp, location, office, origin, partnership, q-grader, roasting, shopping, single origin, sourcing, where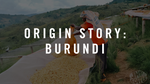 We're excited to have a new single-origin coffee coming into our roaster this season! When we set out to create our coffee calendar to reflect the agricultural seasons of the world, we couldn't have anticipated how much the world would change amid a pandemic. The coffee industry wasn't invincible to the troubles of COVID and across the globe, from farm to roaster, we've seen the difficulties hitting at every level. From shortages of workers to pick ripe cherries at the farm level to importing delays at ports, the effects are everywhere.  This isn't to say we're unprepared. With our deep-rooted and long-lasting relationships cultivated over the...
---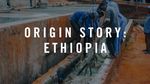 Every coffee farm and mill, no matter where you are in the world, will have their own way of doing things—whether that be growing, processing, or distributing. In Ethiopia, though, many of the farms are so small that they don't have enough money or crop to produce large amounts of coffee. Instead of working on their own, these farms work with co-ops. The basic system here is that these small farms grow coffee and deliver the cherries to washing stations, which are owned by co-ops, to be processed.