Tags:

At Home Coffee, cafe, co-op, coffee, coffee farm, coffee roaster, coffee shop, collaboration, colombia, cup, cupping, customer, farm, farmer, farmers, Ferris Coffee, marketing, nariño, partner, q, q-grader, roast, roaster, roasting, single origin, sourcing, south america, travel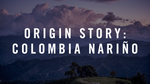 The Pickers Project, Proyecto Recoloectores, has once again produced a stunning micro lot of coffee that has left our tastebuds abundantly impressed. At Ferris, we've continued to try and find exciting single origin coffees to roast for you. Always on the look-out for coffees with a story, Colombia Nariño had us captivated. With an emphasis on elevating every person within the supply chain, Azahar Coffee's Picker Project Program directly aligns with our passion to help with the sustainability of the industry.  Written and provided by Azahar Coffee The coffee industry's precarious business Working on a farm is not easy. Farmworkers from all over the...
---
Tags:

alcohol, beer, coffee, collaboration, craft beer, GR, grand rapids, harvest blend, ichabod, michigan, michigan made, new holland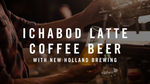 We've teamed-up to celebrate our love for fall, beer, and coffee and rolled them all into one! Combining the infamous New Holland Ichabod with our Harvest Blend was a no-brainer and as a result, Ichabod's Latte was born! Together our passion for this collaboration resulted in a this delicious brew!  Beer-lovers rejoice! It is that time of year again when the humble pumpkin ales return to the shelves. Despite the many opinions craft beer drinkers hold, the pumpkin beer has stood the test of time as one welcomed back every season. Versatile and comforting, these beers are often associated with...