Tags:

At Home Coffee, cafe, co-op, coffee, coffee farm, coffee roaster, coffee shop, collaboration, colombia, cup, cupping, customer, farm, farmer, farmers, Ferris Coffee, marketing, nariño, partner, q, q-grader, roast, roaster, roasting, single origin, sourcing, south america, travel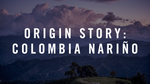 The Pickers Project, Proyecto Recoloectores, has once again produced a stunning micro lot of coffee that has left our tastebuds abundantly impressed. At Ferris, we've continued to try and find exciting single origin coffees to roast for you. Always on the look-out for coffees with a story, Colombia Nariño had us captivated. With an emphasis on elevating every person within the supply chain, Azahar Coffee's Picker Project Program directly aligns with our passion to help with the sustainability of the industry.  Written and provided by Azahar Coffee The coffee industry's precarious business Working on a farm is not easy. Farmworkers from all over the...
---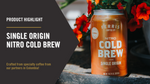 The expansion of our Nitro product line comes naturally with our brand new release of the canned Single Origin Cold Brew. Packed with 196 mg of caffeine and bursting with bold, unique tasting notes, this nitrogen-charged coffee is an essential summer-sipper. It's been an exciting couple of years since we re-launched our Nitro Cold Brew into ready-to-drink widget cans. The original line-up consisted of two teas and one black coffee. "Our Original Nitro Cold Brew has the classic caramel and chocolate notes that are loved in cold brew coffee, so we wanted to offer something else that had a different taste...
---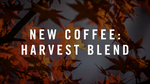 As the weather cools and we move towards sweaters, cider, and pumpkin-flavored everything, we set out to create a coffee blend that is both approachable in flavor and highlight the best that this season has to offer. Our choice to move toward rotating coffees in and out of the lineup and using the freshest beans available from around the globe has given us a unique opportunity to create blends that reflect the changing seasons.  "When we decided to fill out the seasonal blend line-up, the need for Harvest Blend became apparent. Bridge Street Revival was the OG seasonal rotating blend,...