Tags:

coffee, coffee roaster, costa rica, farmers, Ferris Coffee, grand rapids, origin, partnership, retail, roasting, sourcing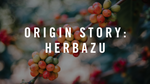 It's been a couple years since we've had this wonderful crop on our shelves. Coffees from the Herbazu Mill in the West Valley in Costa Rica are rich in history and flavor. "Herbazu" stands for Hermanos Barrantes Zuniga, which consists of four brothers and their sister (plus one brother-in-law). The siblings are third generation coffee farmers and together created the Herbazu micro mill in 2001. Their mission is to create the best coffee possible and to take the risks necessary to do so. The owner of the micro mill, Antonio "Toño" Barrantes, has dedicated his life to the farms and is known as...
---
Tags:

almonds, farmers, Ferris Nuts, grand rapids, how to, local, michigan, nuts, origin, partnership, retail, sourcing
At the end of February, myself and two other members of the Ferris team went on a trip to California to touch base with our almond and walnut suppliers. Our mission was to become better acquainted with the growing and processing methods of both of these tree nuts. In just two days we toured three almond processing facilities, two walnut shelling/processing facilities, an almond orchard and a walnut orchard. It was a busy two days! When we arrived in California, the last of the almonds were blooming. We watched the petal fall as we listened to the loud buzzing bees,...
---
Tags:

coffee, coffee roaster, farmers, Ferris Coffee, grand rapids, instant coffee, local, michigan, origin, partnership, retail, shopping, sourcing, workplace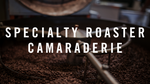 Written by Sam Mirto, Director of Coffee   The specialty coffee industry continues to gain market share against the macro roasters of the world. Whether this is a result of a shift in ethos among the masses and representative of the food and beverage industry as a whole, or a movement that is specific to the coffee industry is up for debate, but no one can deny that people are more willing to pay for quality and sustainability these days. The validity of this movement is even evidenced by "macro" producers putting out ad campaigns that claim prowess for their...