Tags:

alcohol, at home, bartender, booze, boozey, boozy, cafe, christmas, cocktails, coffee, coffee blend, coffee roaster, coffee shop, cold brew, cooking, easy, ferris, Ferris Coffee, holiday, holiday party, home, homemade, how to, ice, iced coffee, make your own, maple, milk, mixology, nitro, nitro cold brew, recipe, shake, tutorial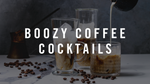 Elevate your next party with these easy, coffee-infused cocktail recipes! All of these recipes feature our specialty coffees from around the world. Choosing a light, medium, or dark roast will change flavor profiles, but trust us when we say you wont be disappointed with any of these cocktails. Get ready to impress friends and family as the new resident mixologist and coffee connoisseur! And for those looking for virgin cocktails, we got you covered with some tasty solutions! There's now a number of zero-proof choices available at stores and we've found these substitutes to be equally delicious: Bourbon or Whiskey 1....
---
Tags:

almonds, at home, bake, BAKING, cinnamon, cookie, cookie bar, easy, fall, Ferris Coffee, Ferris Nuts, holiday, home, homemade, homemmade, julia, julia's plate, local, make your own, maple, michigan, michigan made, nuts, partner, partnership, recipe, shopping, snack, snacks, tutorial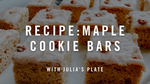 Soft, chewy, melt-in-your-mouth goodness, these maple cookie bars are everything you've been searching for this season! Topped with a cinnamon almond crunch, these cookie bars wont last long! Recipe created and blog written by Julia Robleski Hello friends and happy fall! I can't believe it's already November. This year has gone by so fast! It finally started to feel like actual fall here in Michigan last week, so this week we are celebrating with a brand new recipe in partnership with one of my most favorite companies and go-to coffee shops, Ferris Coffee & Nut Co! First off, if you live in...