Tags:

cafe, capital city, coffee roaster, ferris, Ferris Coffee, grand rapids, lansing, local, location, market, michigan, michigan made, news, partnership, retail, roasting, shopping, west side, where, wholesale, workplace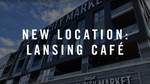 Lansing's Capital City Market is NOW OPEN!  A part of The Gillespie Group's long-awaited BLOCK600 development, this market by Meijer is focused on providing fresh and convenient food with value to customers. The 4,500 square foot produce department, which will feature and promote Michigan-produced goods, is restocked with fresh food seven days a week and boasts 3,500 products that are unique to Michigan. The store also has six full aisles of food goods, and several aisles of home, health and beauty supplies. At Ferris Coffee, we're lucky to be a part of the new journey in the Lansing community. Our new location...
---
Tags:

camp, camping, coffee, day break, daybreak, Ferris Coffee, grand rapids, hike, how to, instant, instant coffee, michigan made, origin, outdoors, trail, travel, woosah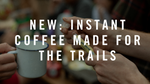 When we set out to make a coffee for all of our customers who are on the go, we wanted to keep the quality of our craft consistent. "We've played around with formats such as single serve in the past for instance, but couldn't get the coffee to taste up to the standards we'd want our customers to experience,"Sam Mirto, Director of Coffee at Ferris explained. In fact, instant coffee isn't anything new. Soluble coffee was patented in 1881 in France by Alphonse Allais. History even traces a concentrated coffee/milk/sugar mixture used during the American Civil War! Developments and renditions evolved over...
---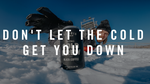 Chilly weather doesn't have to mean staying inside!