Tags:

alcohol, at home, bartender, booze, boozey, boozy, cafe, christmas, cocktails, coffee, coffee blend, coffee roaster, coffee shop, cold brew, cooking, easy, ferris, Ferris Coffee, holiday, holiday party, home, homemade, how to, ice, iced coffee, make your own, maple, milk, mixology, nitro, nitro cold brew, recipe, shake, tutorial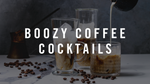 Elevate your next party with these easy, coffee-infused cocktail recipes! All of these recipes feature our specialty coffees from around the world. Choosing a light, medium, or dark roast will change flavor profiles, but trust us when we say you wont be disappointed with any of these cocktails. Get ready to impress friends and family as the new resident mixologist and coffee connoisseur! And for those looking for virgin cocktails, we got you covered with some tasty solutions! There's now a number of zero-proof choices available at stores and we've found these substitutes to be equally delicious: Bourbon or Whiskey 1....
---
Tags:

coffee, cold brew, customer, education, ferris, Ferris Coffee, Ferris Nuts, frosty boy, grand rapids, home, ice cream, iced coffee, local, location, marketing, michigan, michigan made, news, nitro, nitro cold brew, nuts, partner, partnership, recipe, retail, shake, shopping, travel, wholesale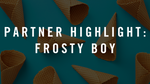 In Grand Rapids, the local ice cream parlor is a cherished past time. Likely a corner shop that, for decades, has been serving neighborhood kids (and adults) their favorite indulgent treat: ice cream. Over the years some shops renovate, some hold onto the nostalgia, and most expand their menus; accommodating dietary restrictions, serving locally made goods, and looking for the next big thing. For Frosty Boy, Ferris' Nitro Cold Brew was that *new* special item they were looking for.