Tags:

alcohol, beer, coffee, collaboration, craft beer, GR, grand rapids, harvest blend, ichabod, michigan, michigan made, new holland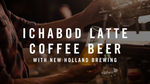 We've teamed-up to celebrate our love for fall, beer, and coffee and rolled them all into one! Combining the infamous New Holland Ichabod with our Harvest Blend was a no-brainer and as a result, Ichabod's Latte was born! Together our passion for this collaboration resulted in a this delicious brew!  Beer-lovers rejoice! It is that time of year again when the humble pumpkin ales return to the shelves. Despite the many opinions craft beer drinkers hold, the pumpkin beer has stood the test of time as one welcomed back every season. Versatile and comforting, these beers are often associated with...
---
Tags:

alcohol, at home, bartender, booze, boozey, boozy, cafe, christmas, cocktails, coffee, coffee blend, coffee roaster, coffee shop, cold brew, cooking, easy, ferris, Ferris Coffee, holiday, holiday party, home, homemade, how to, ice, iced coffee, make your own, maple, milk, mixology, nitro, nitro cold brew, recipe, shake, tutorial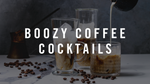 Elevate your next party with these easy, coffee-infused cocktail recipes! All of these recipes feature our specialty coffees from around the world. Choosing a light, medium, or dark roast will change flavor profiles, but trust us when we say you wont be disappointed with any of these cocktails. Get ready to impress friends and family as the new resident mixologist and coffee connoisseur! And for those looking for virgin cocktails, we got you covered with some tasty solutions! There's now a number of zero-proof choices available at stores and we've found these substitutes to be equally delicious: Bourbon or Whiskey 1....