Tags:

at home, bbq, blueberries, brisket, camp, camping, coffee, coffee blend, coffee roaster, coffee rub, coffee shop, cooking, cranberries, easy, education, ferris, Ferris Coffee, Ferris Nuts, gril, grilling, healthy, highlight, home, homemade, homemmade, how to, make your own, nuts, outdoors, partner, partnership, recipe, salad, shopping, tutorial, west coast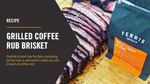 Never-mind that there may be inches of snow on the ground, you'll be digging out your grill or smoker once you read this mouthwatering brisket recipe! Cooking brisket may be time consuming but the wait is well worth it when you add a touch of coffee rub to that decadent slab of meat. Recipe and blog written by Joe Leal, @theketogrillguy A new year means it's time to get back on track with some healthy meals.  It also means breaking some old habits.  I have had some really good steak salads in my life but never have tried a BRISKET salad. I...
---
Tags:

almonds, apricots, at home, bbq, board, build, build your ow, charcuterie, christmas, cinnamon, class, dried fruit, easy, education, fall, ferris, Ferris Coffee, Ferris Nuts, fruit, fruit tart, gift, gifting, grand rapids, holiday, holiday party, home, homemade, homemmade, how to, local, lush, lush gourmet, lush groumet, make your own, michigan, michigan made, mix, nut butter, nuts, party, peanuts, pecans, recipe, shopping, snack, snacks, thanksgiving, trail, trail mix, tutorial, walnuts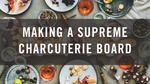 Our step by step guide covers everything you need to make a bountiful selection of hearty indulgence. Charcuterie boards are a great addition to any party or gathering and Ferris has what you need to elevate yours to the next level.