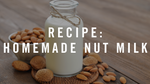 We are the perfect collision of two worlds, being a coffee & nut company, so why wouldn't we experiment with nut milks? In recent years, nut milk has become an attractive beverage, even to those who are not dairy intolerant. There are many reasons why someone would want to drink it. On top of it being healthy, vegan, and environmentally sustainable, it can also be consumed for flavor profile and body. We concoct all the coffee shop's specialty drinks through research and development. We have been experimenting with non-dairy milks for some time now and noticed that many milk alternatives in the...
---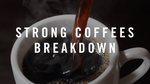 One of the most frequently asked questions that we get at Ferris is "What is the strongest coffee you have?" There isn't really a simple answer to this question, therefore let me give you an explanation of some stuff first… When we talk about strength in our coffee, what we're actually referring to is the Total Dissolved Solids that have been incorporated into the solution (coffee) as a result of brewing. This gets complicated so I won't go too in depth, but suffice to say that an ideal TDS percentage is in the range of 1.15%-1.350%. This is a measurement...
---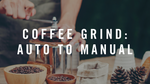 There's really nothing beautiful about a Mr. Coffee brewer, or a Keurig, or really any kind of coffee brewer that you might traditionally find in someone's home. These plastic machines tend to sit on a person's counter, and while they might come in unique colors or fancy prints, they never actually get to be part of the conversation. Nobody cares that your Mr. Coffee is red - what really matters is how the coffee tastes. But what if you didn't have to compromise? What if you could brew great tasting coffee, and have a beautiful coffee brewer sitting on your...