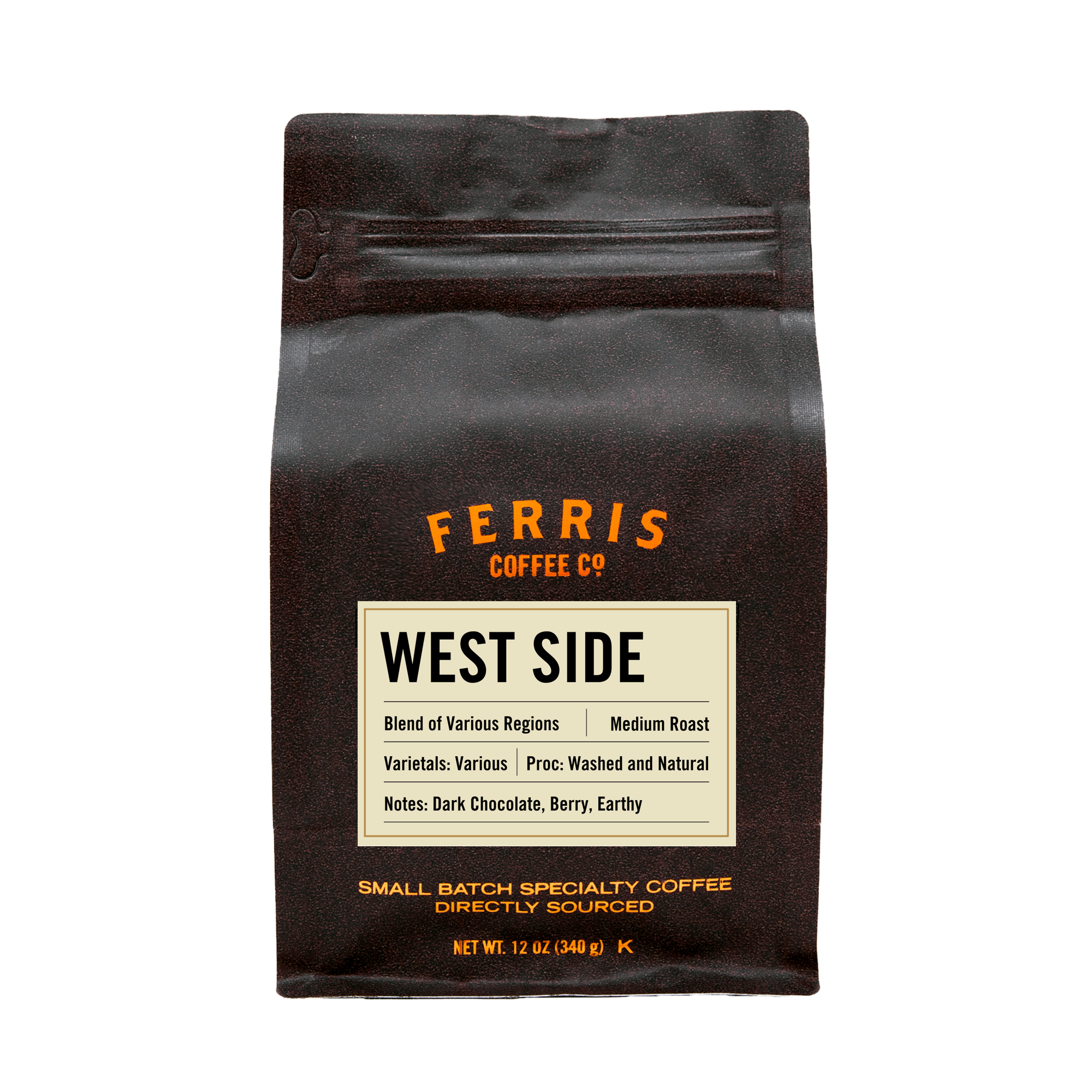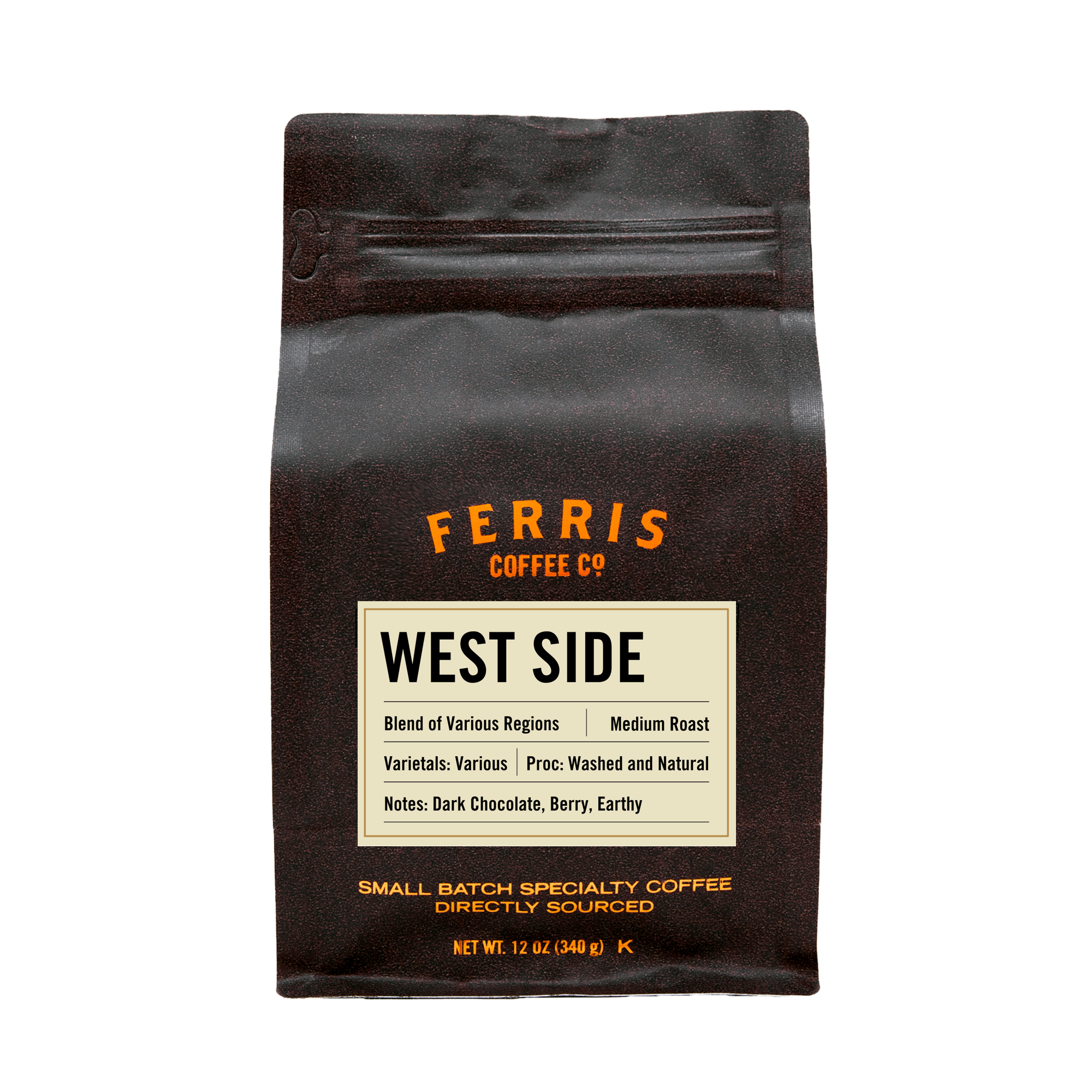 West Side Blend
A comforting blend that tastes like home.
Tasting Notes
Dark Chocolate, Berry, Earthy
Your coffee is roasted-to-order. This means we roast your beans when we receive your order, ensuring the freshest cup of coffee. Please allow approximately three to five business days before we ship your order.
$16.00
Process
Washed and Natural
Story
Grand Rapids, Michigan has a lot of historical significance for Ferris. We have lived in this city, particularly on the west side of the river, for nearly a century. This blend is an attempt to serenade the beautiful location we're lucky to call home. Crafted with specialty coffee beans from Central America, Indonesia, and Africa and roasted to a medium level to produce a balanced acidity with a chocolate flavor and berry undertones. It's a blend that stands out from the crowd and proudly says, "I'm from West Michigan."
Details
Producers: Various

Country: Central America, Indonesia, Africa

Region: Various

Elevation: Various

Varietal: Various
Brewing Guide
We recommend a ratio of 1 part coffee to 14 parts water, no matter your brewing style. For the best cup, we suggest using filtered water at 195 - 205 degrees Farenheight.

Coffee - 30 grams (4 TBSP)Water - 407 grams (14 OZ)
Coffees You Might Also Enjoy