Tags:

cafe, coffee shop, covid, covid-19, customer, Ferris Coffee, Ferris Nuts, grand rapids, home, local, location, michigan, michigan made, news, office, retail, shopping, update, west side, where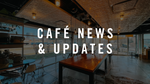 Ferris Coffee & Nut Co. has made the decision to close two Grand Rapids café locations. Downtown is now closed while West Side will remain open through May 22nd. While these cafés close, Ferris turns their attention to their main location on Seward Ave. with plans to expand the retail and café space at their headquarters. While this decision wasn't one we made lightly or easily, it's the one we've arrived at. Since our move to our main location on Seward Ave. in 2018, our cafés throughout the city have remained as landmarks for our customers to visit and enjoy. These...
---
Tags:

cafe, capital city, coffee roaster, ferris, Ferris Coffee, grand rapids, lansing, local, location, market, michigan, michigan made, news, partnership, retail, roasting, shopping, west side, where, wholesale, workplace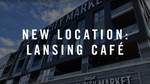 Lansing's Capital City Market is NOW OPEN!  A part of The Gillespie Group's long-awaited BLOCK600 development, this market by Meijer is focused on providing fresh and convenient food with value to customers. The 4,500 square foot produce department, which will feature and promote Michigan-produced goods, is restocked with fresh food seven days a week and boasts 3,500 products that are unique to Michigan. The store also has six full aisles of food goods, and several aisles of home, health and beauty supplies. At Ferris Coffee, we're lucky to be a part of the new journey in the Lansing community. Our new location...