Tags:

apricots, at home, At Home Coffee, berries, blueberries, cashews, charcuterie, cherries, chocolate, coffee, cold brew, cooking, covid-19, cranberries, dark chocolate, dates, desk, dried fruit, espresso beans, ferris, Ferris Coffee, Ferris Nuts, fiber, ginger, healthy, healthy snacks, home, homemade, how to, kid friendly, make your own, michigan made, nut butter, nuts, office, peanut butter, peanuts, pecans, potassium, snacks, trail mix, vitamin c, wfh, work from home, workplace, yogurt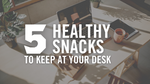 It's no secret that we all love to snack, especially after habits changed in a post-pandemic world. In fact, according to recent studies, more than 76 million U.S. snackers have found comfort in their favorite snacks during the pandemic. Whether you're working from home or in the office, having snacks nearby is essential. But what are the consequences? And are there better options to be had? Many things changed after the global shock of the pandemic. Most people had to adjust (and re-adjust) their approach to food. Whether you were ordering groceries online, found yourself working from home, or looking to...
---
Tags:

almonds, at home, bake, BAKING, cherries, easy, ferris, Ferris Nuts, fruit, fruit tart, grand rapids, home, homemade, homemmade, how to, local, lush, lush groumet, maddie, make your own, michigan, michigan made, munchin, nuts, partner, partnership, pecans, recipe, shopping, snack, snacks, tutorial, yogurt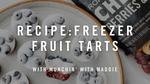 We are savoring every last moment of summer weather & produce! It's still too hot to turn the oven on, so instead we are making a refreshing yet satisfying no-bake freezer treat. The best part is that they only require 4 ingredients and a few minutes of prep time.