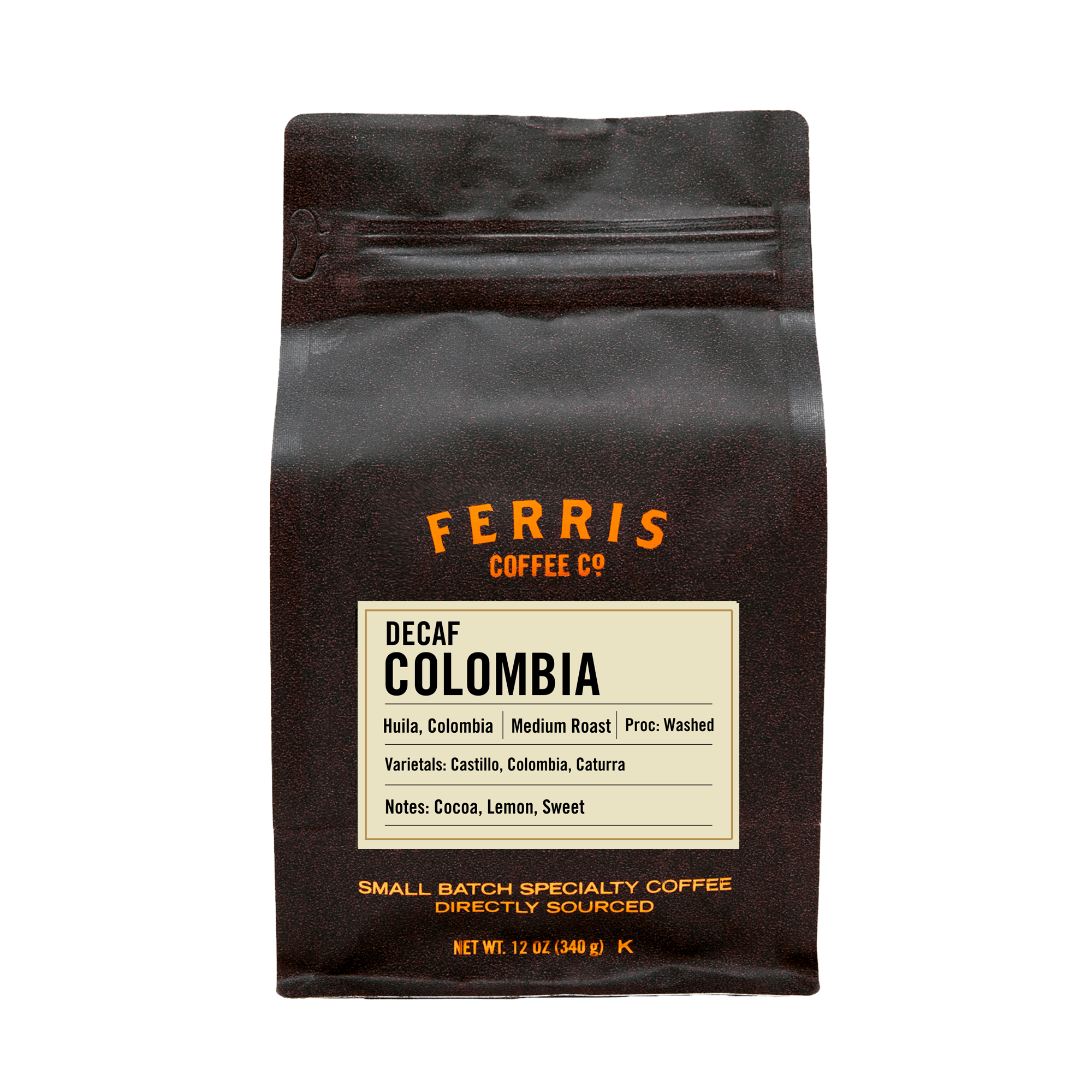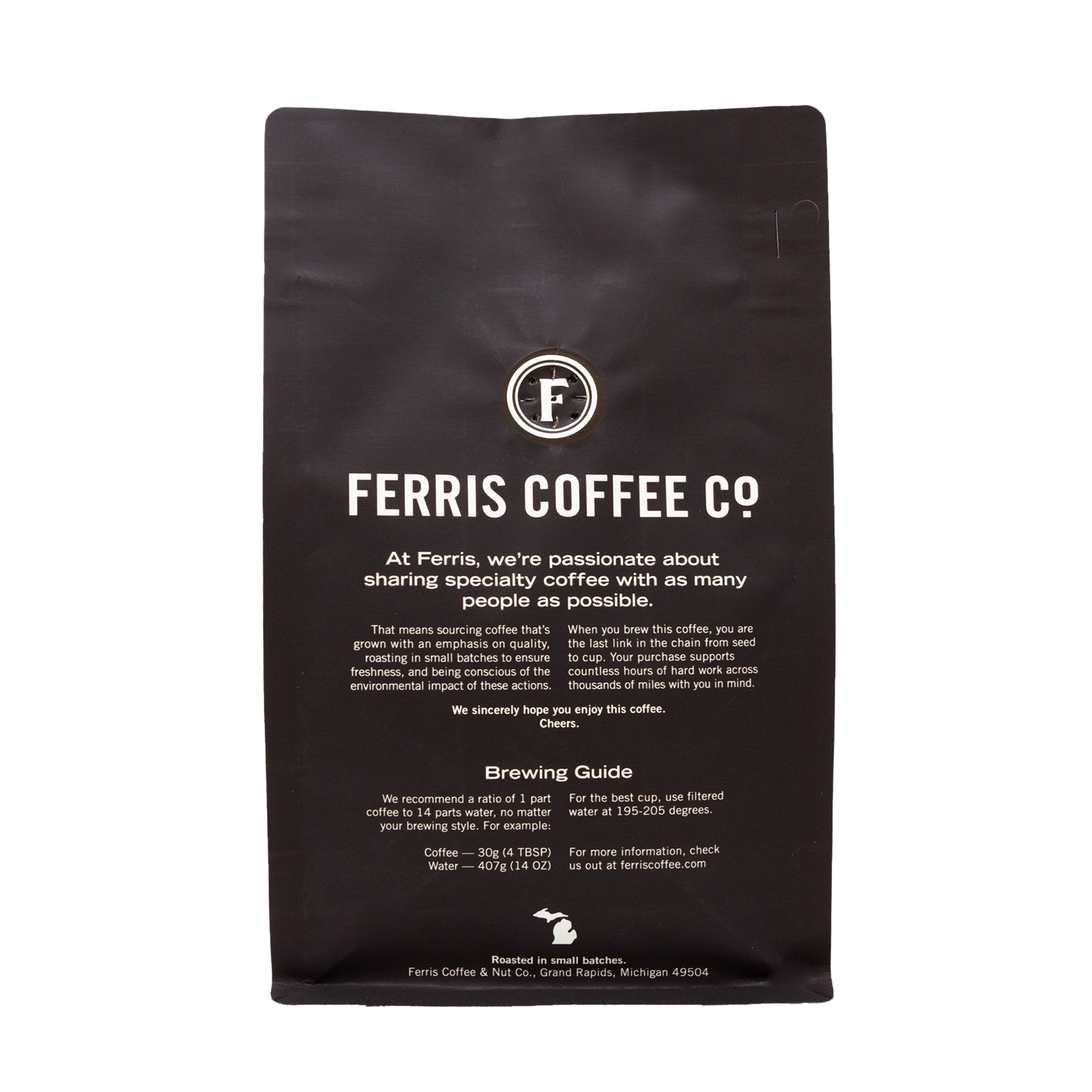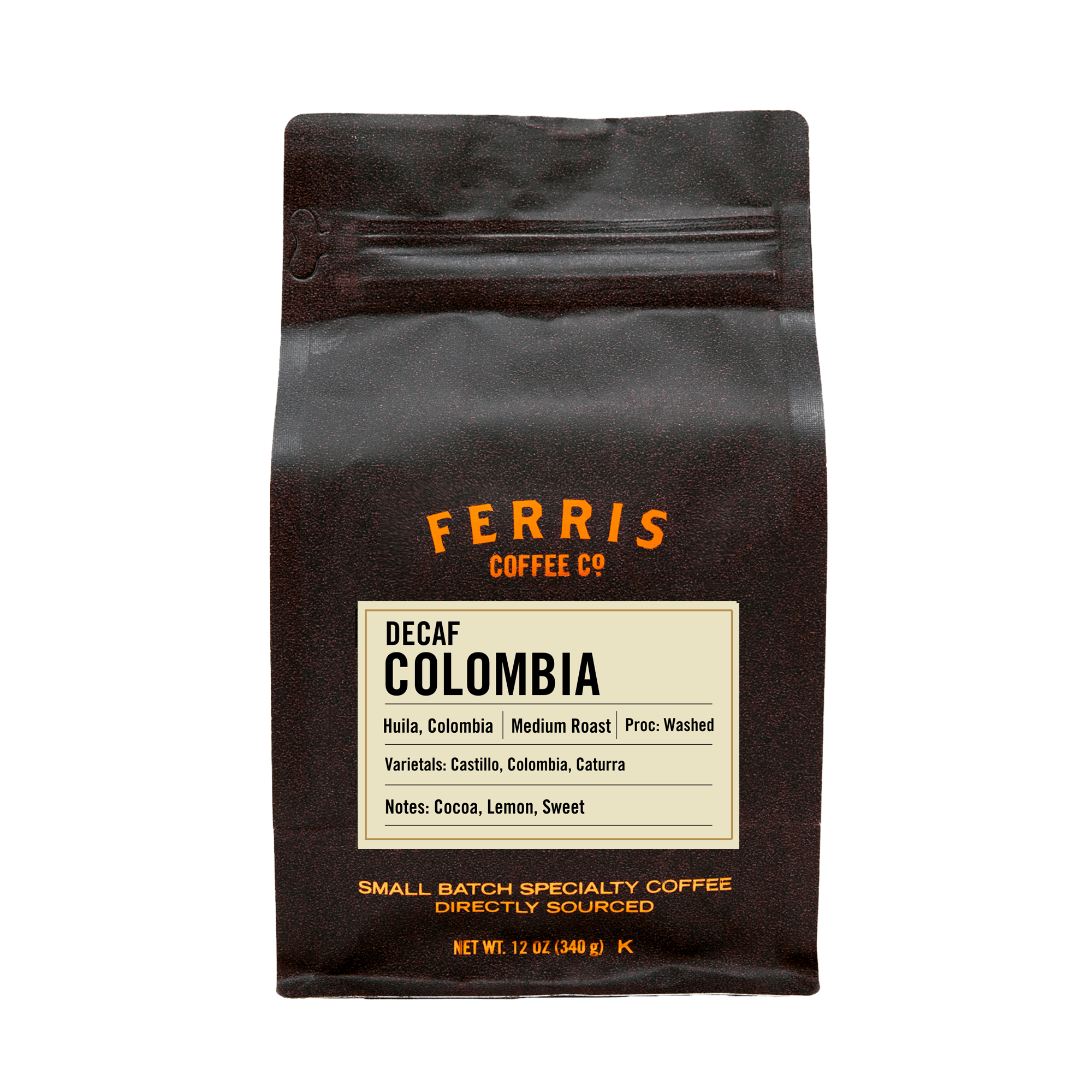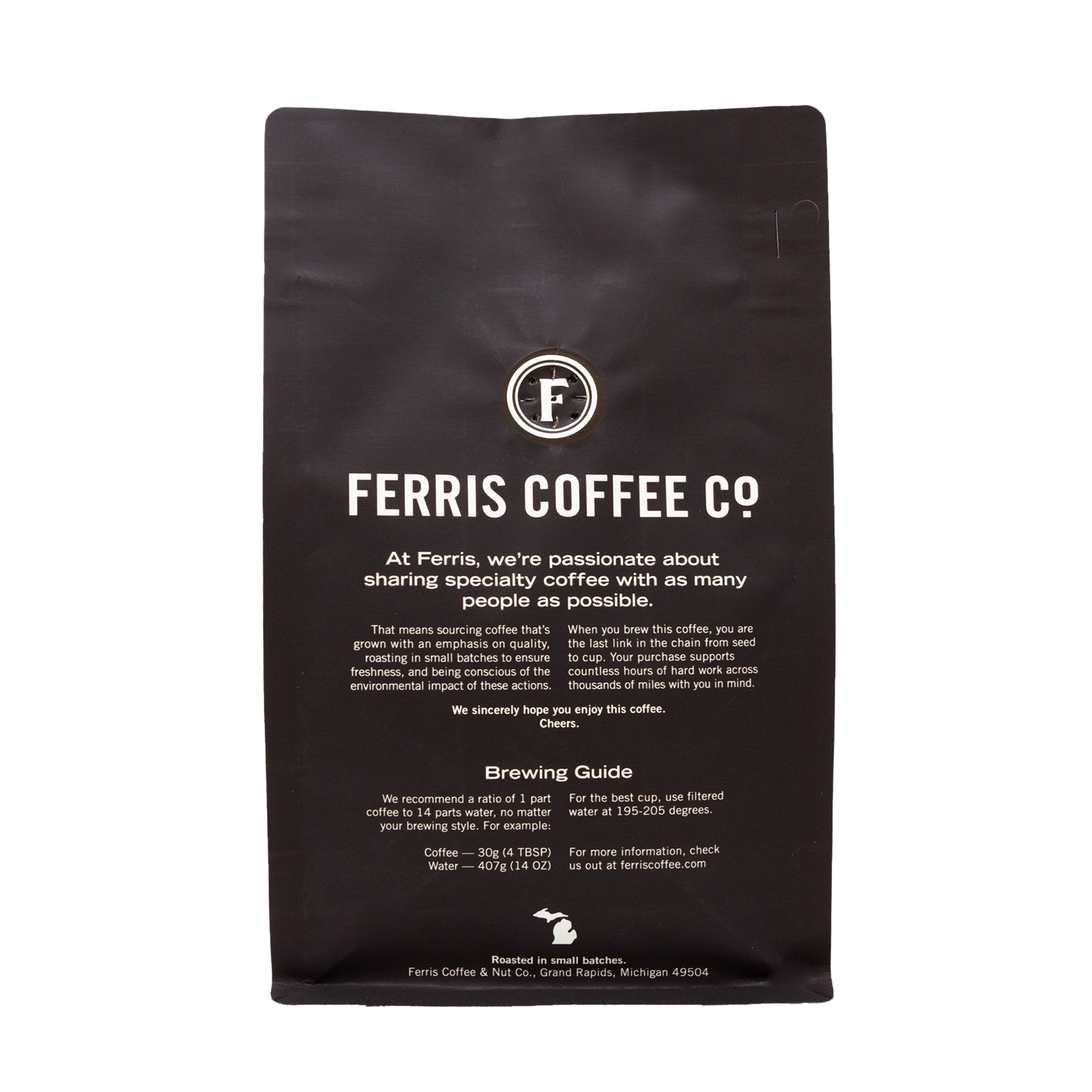 Colombia Decaf
A silky decaffeinated coffee to be enjoyed throughout the day.
Tasting Notes
Cocoa, Lemon, Sweet
Your coffee is roasted-to-order. This means we roast your beans when we receive your order, ensuring the freshest cup of coffee. Please allow approximately three to five business days before we ship your order.
$16.00
Process
Washed, ethyl acetate decaffeinated
Story
This blend represents some of the very best coffee from across the entire department of Huila- from Tello, Neiva and Palermo in the north, all the way to Palestina, Pitalito and Acevedo in the south, and of course passing through Oporapa on the way. These municipalities are home to experienced coffee growers, who in the last couple decades have greatly increased their production of specialty coffee, putting Huila on the map as the region with the highest coffee production by volume in Colombia and gaining Denomination of Origin.
Producers: Various smallholder farmers

Country: Colombia

Region: Huila

Elevation: 1200 - 2000 m

Varietals: Castillo, Colombia, Caturra
Brewing Guide
We recommend a ratio of 1 part coffee to 14 parts water, no matter your brewing style. For the best cup, we suggest using filtered water at 195 - 205 degrees Farenheight.

Coffee - 30 grams (4 TBSP)Water - 407 grams (14 OZ)
Coffees You Might Also Enjoy